The track has finally risen from the depths of the rug and soared to the table top.
I prefer tracks based on real tracks but my space is limited and an L shape is the best use of the available space. The L shape does not lend itself to many real tracks but after searching, I noticed that if you could turn Suzuka upside down and bend it at the Dunlop curve it makes a nice L shape.
I fired up the track design software and came up with this.
I want a permanent layout with scenery, but with such a small space I wondered if I might tire of such a small track. (about 36ft) So I decided that maybe I could make part of the track somewhat modular along with the scenery and insert the "twist". Actually. NINCO rally loops which lets me run both ways, sort of giving me 2 tracks in 1.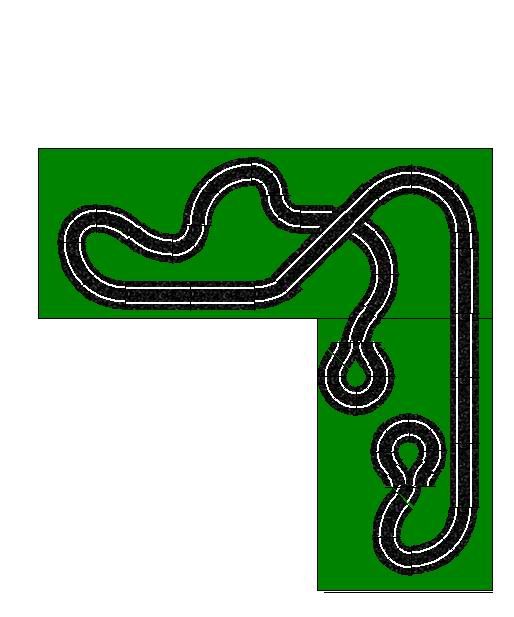 The tables are built and fit the space pretty well with just a little overhang of the track borders that I'll need to trim.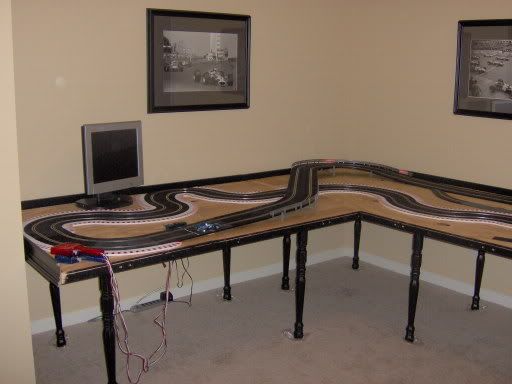 I've since added two layers of 1/4 inch foam insulation under the track. The first layer is just for sound deadening, the cars make quite a clatter over the plywood. On the second layer, I'm going to trace around the track, cut it out and recess the track to help bring the landscaping up to the track surface.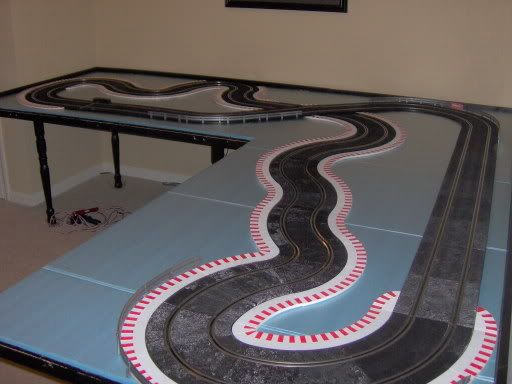 I'll post more photos as progress is made.