Discussion Starter
·
#1
·
Well, been making use of all this spare time (I wish) that I have. Picked up some carp on that bidding site we all know of. You never really know what your gonna get when you see the words "scrapyard". However this bunch of stuff had some decent useable parts and shells, bid a little too much but hey, its a hobby. This time around there were four old mini's in this scrapyard along with some escorts and a few le mans cars and those bloody MG Metros, i'm sure they made enough of those to give one to every child in the UK. Well, I remember racing these minis when I was a kid, a friend had got a set for christmas and we raced those cars to death, really strong and almost unbreakable. Always wanted a couple, but never picked any up to add to the collection..........until now.
Well here is what I got, they all looked similar to this one: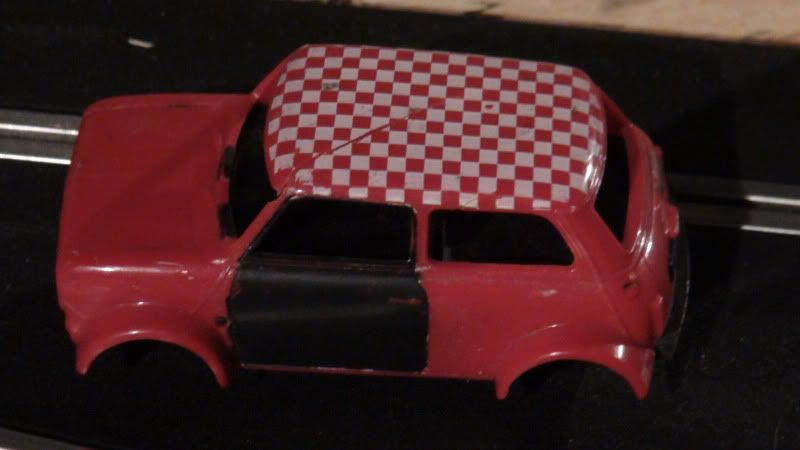 I managed to salvage enough genuine wheels from the four cars to fit one mini. The other set came from a scalextric model, slightly larger, but I think they look pretty good. Both liveries are fantasy liveries, just wanted to play with the decal paper and printer. I painted both of them white as it gave me the best results with the paper. I have some of the white decal paper, but results are sketchy. The decals are a little thick and take quite a bit of laquer to cover seams etc. Heres the first mini, kind of a tribute to the all british mini. I have a bumper to repair, one side snapped off during reassembly.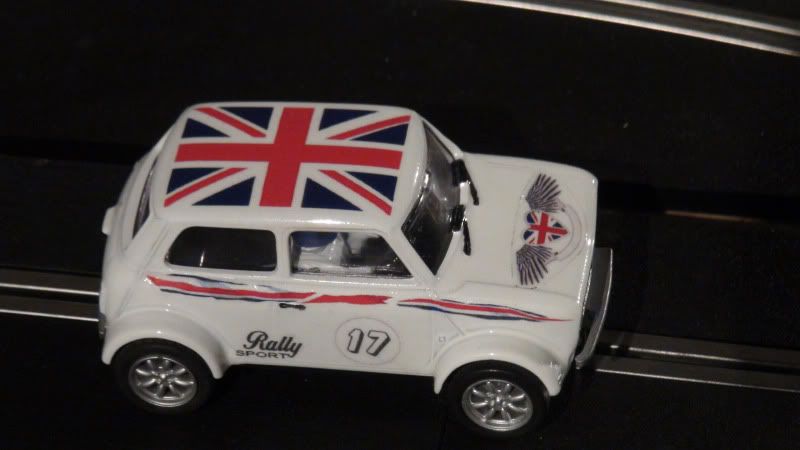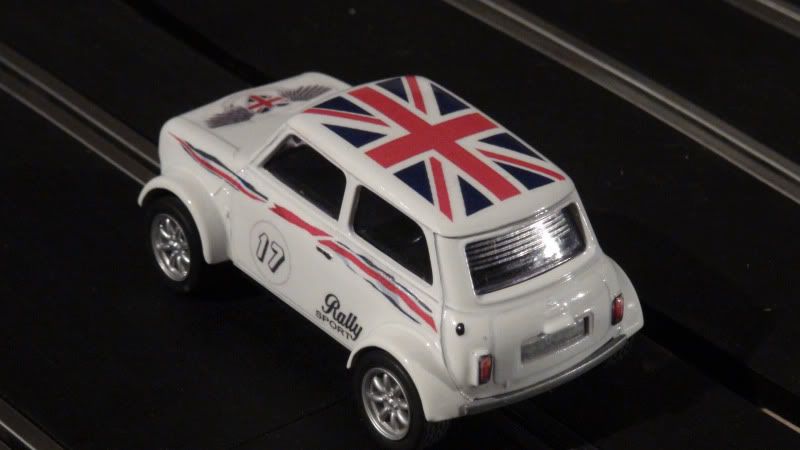 The second mini, I wanted something bad for the UK mini to race against. I was going to paint it black and use the wite decal paper, but results were kinda hit and miss. After repainting it three times, I settled with white.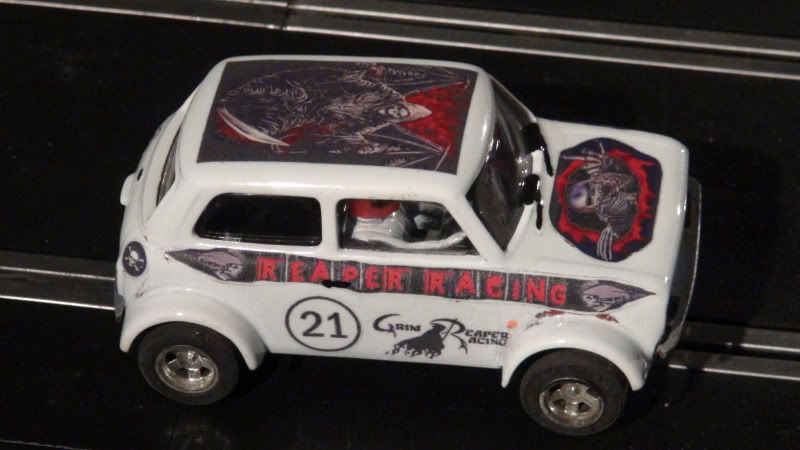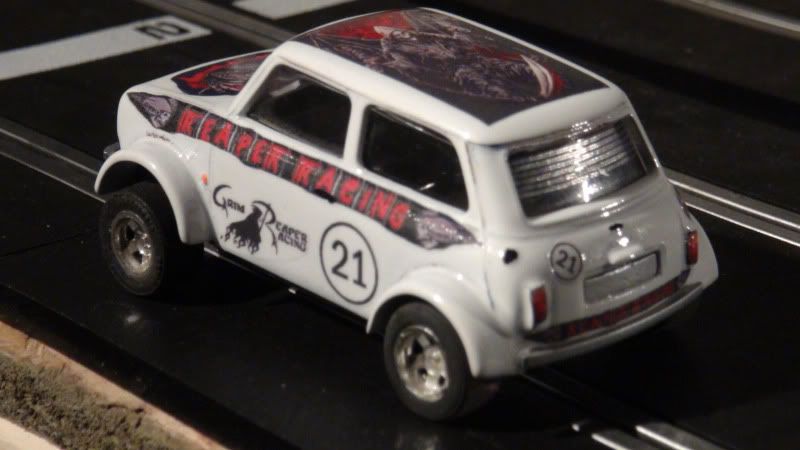 Heres both cars together. Both have new motors, pinions and have been weighted slightly at the back end. They are both equally balanced and hold the track quite well. However they take some skill to race, when I was a kid we raced them on those banked curves.......much easier.
thanks for your interest.
Barrie