Discussion Starter
·
#1
·
We've got a house full of kids one day over Christmas (ages 4 to 69) for a Scalextric Party.
The track will be either of these two (one shamelessly pinched off here, from Ember I think
). I thought it would be better to work it out on paper first rather than make it up as I go along with a load of impatient kids getting in the way.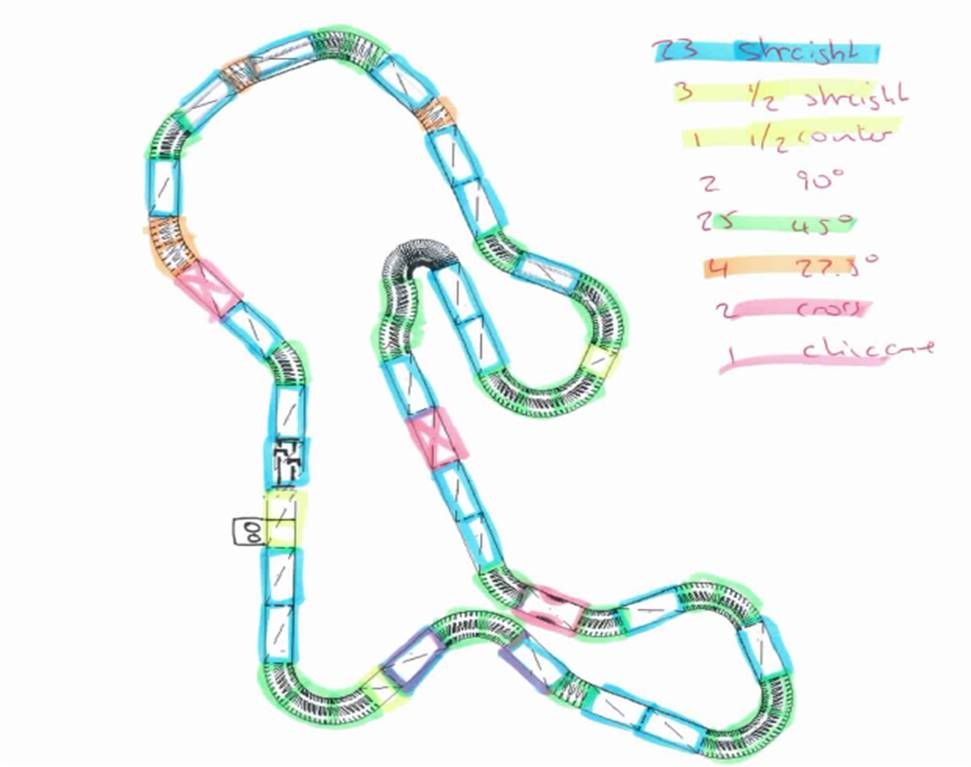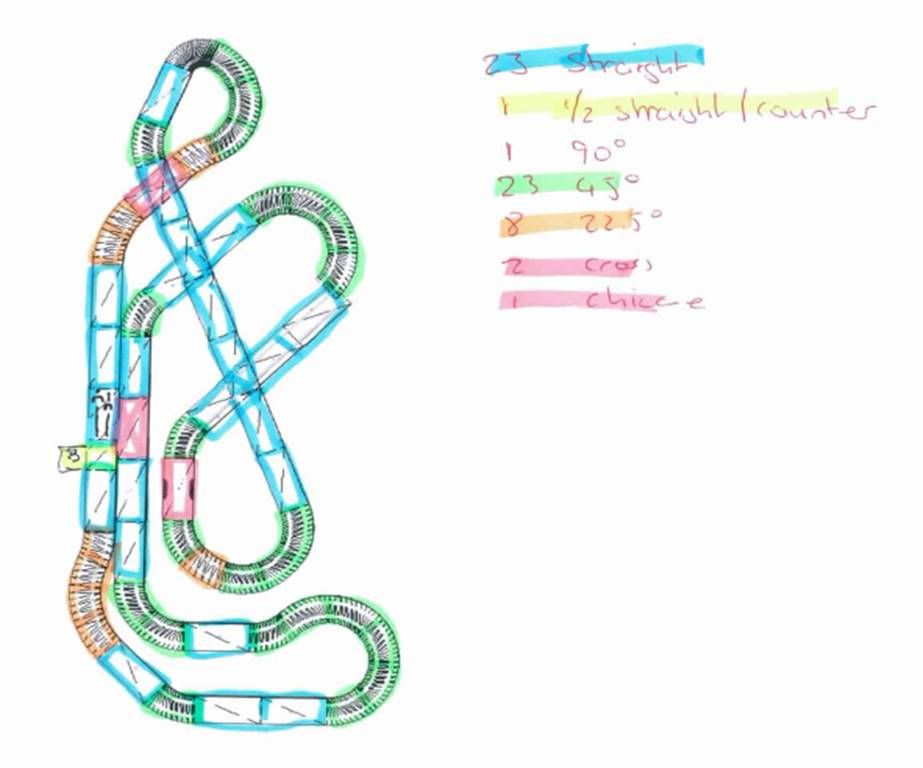 The cars will be my ebay specials. 2x Audi TTs, 4x Escort & Fiesta rally cars, 4x NASCARs including the new ones that I found whilst hunting for my presents last night
, a Beemer and a realistically ****e Alfa 155. My five year old nephew will be bringing his new cars too and a mate of mine will be searching his attic for some Minis and Mk1 Escorts that haven't moved in 25 years.
There will be crisps, mince pies and Vimto (It's a Northern thing).
Anyone else doing it too? Carpet tracks and cheap cars or MDF works of art and scratch built masterpieces. Just as long as there are people having a laugh. If so post your pictures and the winner gets a tangerine, or any bits that fall off my Alfa.