Discussion Starter
·
#1
·
Hello my fellow slotphiles. You may have not noticed me recently and this is because I have been involved in private enterprise. Last year I took a long break from work and 'retired' to my brothers holiday house in France for R&R plus some DIY to pay for the trip. I took some balsa to whittle because I wanted to try my hand at the body carving game epecially as some of my favourite cars from the lates 60s have never been covered in 1/32. There was no pressure, it was just to while away some time, drink some local Bordeaux and whittle. I took a plan which was based on photo reduced pictures as no plans are available for the RA300. Thus: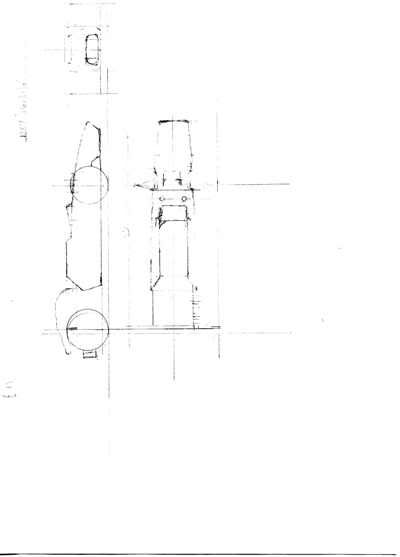 I did the usual trick with sticking the plans on the balsa and then carving based on that and surprisingly got this.
When I got back to blighty I did a bit more work with sanding sealer and stuff and did a mock-up with some Fly wheels just to get a feel for whether it was in the 'zone'.
Then I got a new job and passed the master over to a 'master' who has recently produced this:

The most difficult thing has been the exhausts which will look like this but with the collectors on: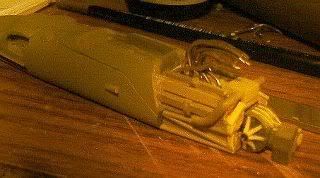 Since it is very nearly finished, we have asked a nice man to produce a few of these and we await developments
Cheers
Mel