I've been lusting for some of George Turner's creations so when I was able to afford it I bought 2. Both are built... the McLaren M1A and the Maserati 300S. Here are photos of the Maser. I chose not to use the included resin chassis in favor of a scratch built one of my own. It's a combination HO rail and brass assembly with a modified Slotit can drive inline pod. The motor is a Carrera T200 with power sent to the track via Slotit 10/27 pinion and crown. Wheels are BWA 32004s (rear) and 32000 (front)The guide is Slotit. The chassis is similar to the one shown below.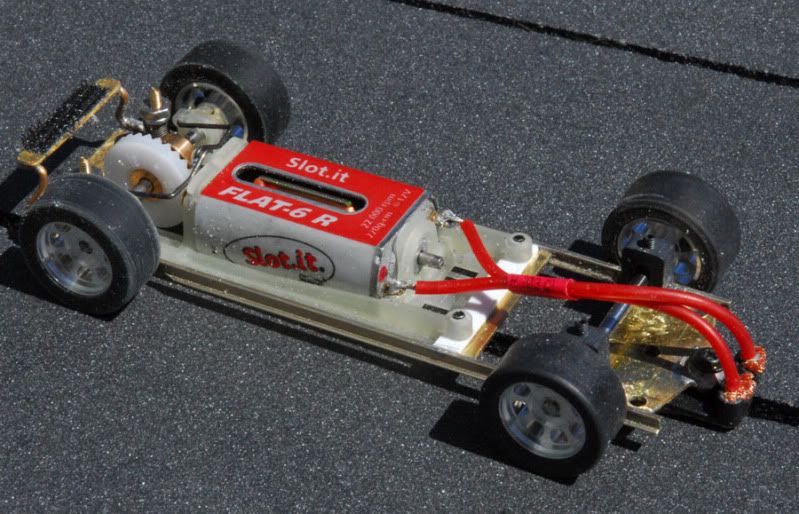 The Turner body was exceptional... well cast and requiring very little preparation to get it ready for paint. I discarded the full interior and driver in favor of a Proto driver figure and flat plate. I disguised the plate by painting it realistically to resemble a full interior. The bodypaint is the proper period Maserati Red lacquer supplied by MCW in the US.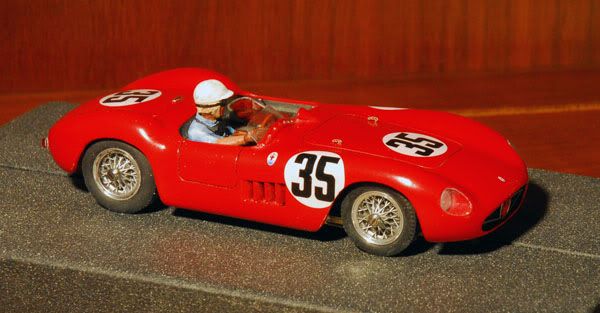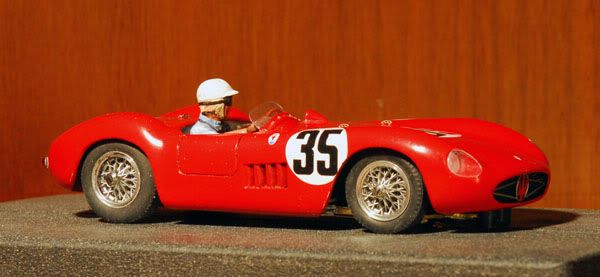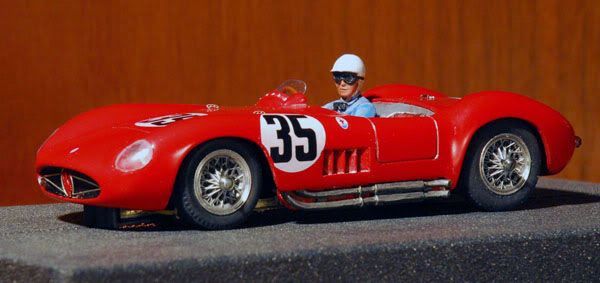 The McLaren is Complete I'll post shots of it once I've gotten the wheel inserts.
Greenman62