Hi all,
it is finally time to begin my 3d permanent track after Handytrack 1 and Handytrack 2 i decided it needed a different name,
since the lanes 1 and 2 are exact equal to each other i chose a Portuguese style name for it hence the name Igual Track 3,
Igual is Portuguese for equal, this one will be a slow progress version
first of all the layout and room...........(some pictures have been shown in a other thread)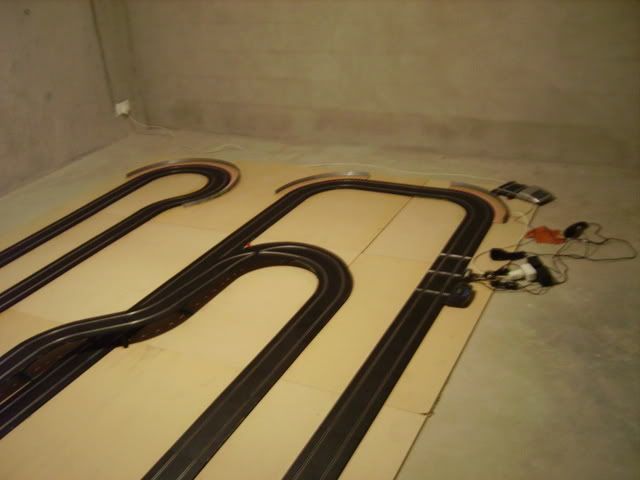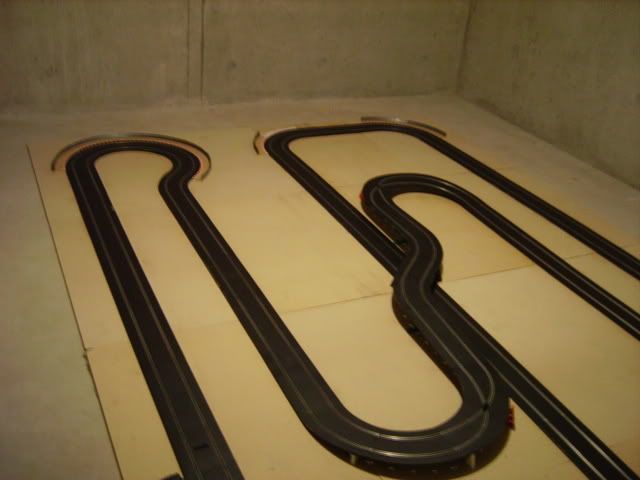 this track will probably be modified later, i just need to source 8 pieces of Straight to lengthen the middle piece so that the inners corners come to the corner on the outside giving longer straights, i also need two 6car Digital Power Adapters
4 R2 corners to take out the change overs and i need 2 border barriers extra , anybody that has any of this for a good price PM me.
the track now has 41,5 pieces of straight and 26 R2 corners.
the pictures show the style of layout,it Will be a combo Digital Analog track.
because it is also analog i wanted it to be equal on both lanes i will convert both power bases later on in such a way that i can keep them both in the track,
this will also mean i need to convert my lane changers etc, all that later on.
here is a picture of my other Slotcar room where my collection is and where i do my tinkering and building
work place..............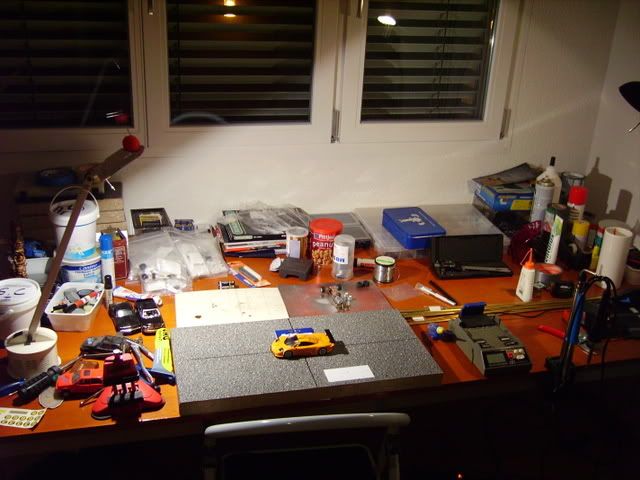 and my collection............(some cars missing due to missing parts
)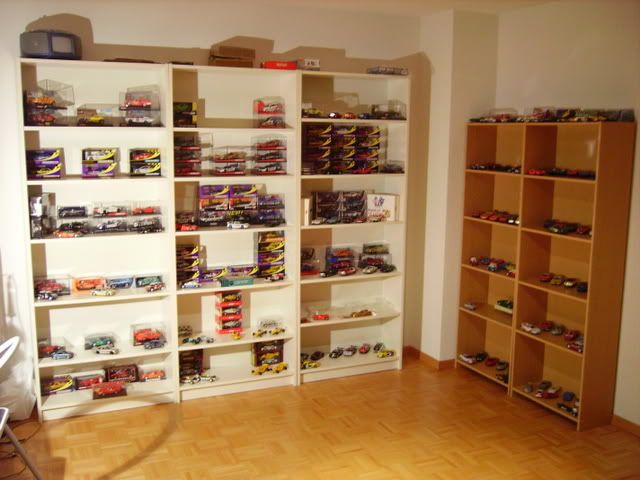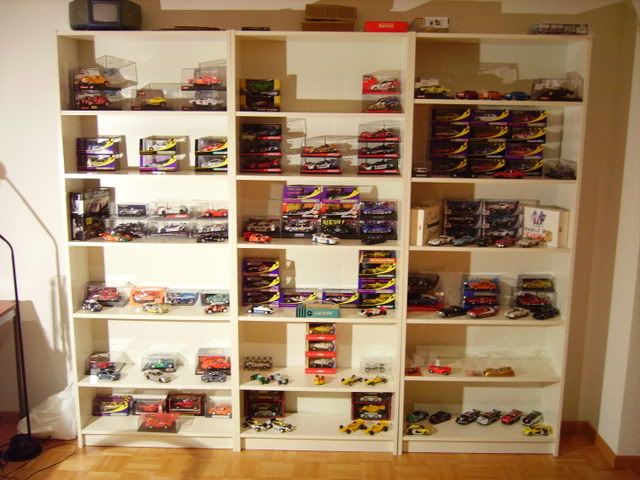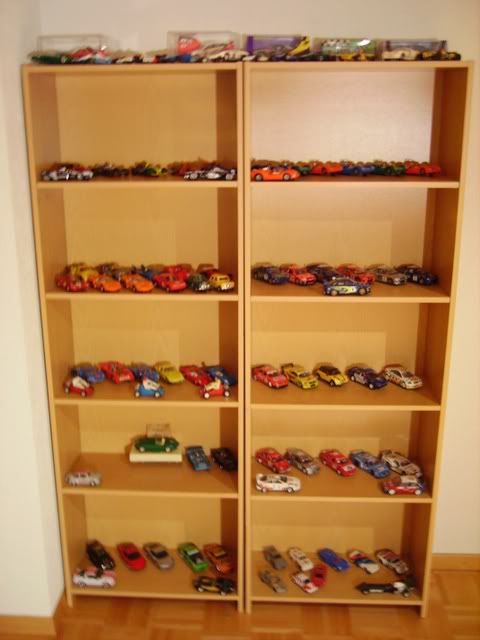 more will follow in due time
cheers,
Jaak