Vittorio Brambilla (November 11, 1937 - May 26, 2001) was a Formula One driver from Italy who raced for the March, Surtees and Alfa Romeo teams. Particularly adept at driving in wet conditions, his nickname was "The Monza Gorilla", due to his often overly aggressive driving style and sense of machismo.
Now I know you can buy the Fly version of the 762 but wheres the fun in that?
I going to take a 99 pence (yes 99 pence) wreck of a March 6 wheeler ebay bargain and convert it to a 4 wheel Johnson powered car to compete in the Bearwood Scalextric club Classic F1 class.
To start with, just how cool does Brambilla look in these shades? The epitome of 70's chic!
This is what I want to build.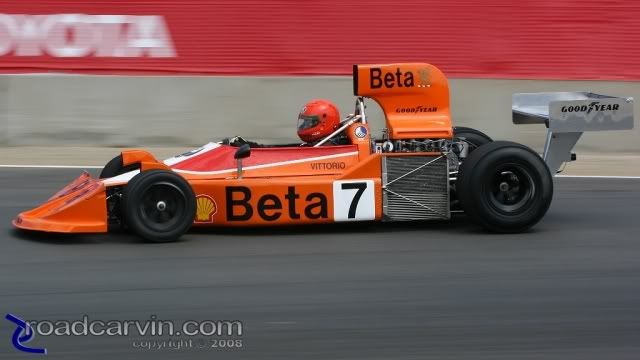 Here is the 99p ebay wreck that I'll be using as my base.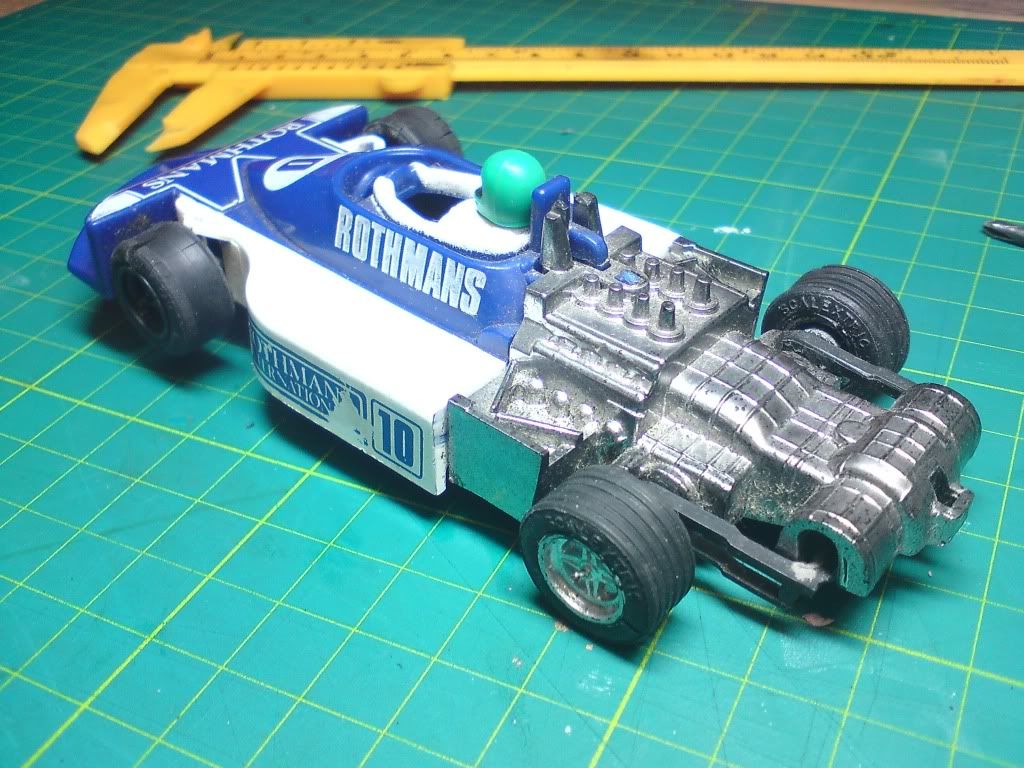 To start with there are some basic engineering problems to be sorted like
1, Lowering the front end centre of gravity.
2, Bringing the motor to a horizontal axis.
3, Lengthening the wheelbase to accomodate the large Grand Prix tyre.
4, Raising the rear axle location to meet the new motor postion and lower the rear centre of gravity.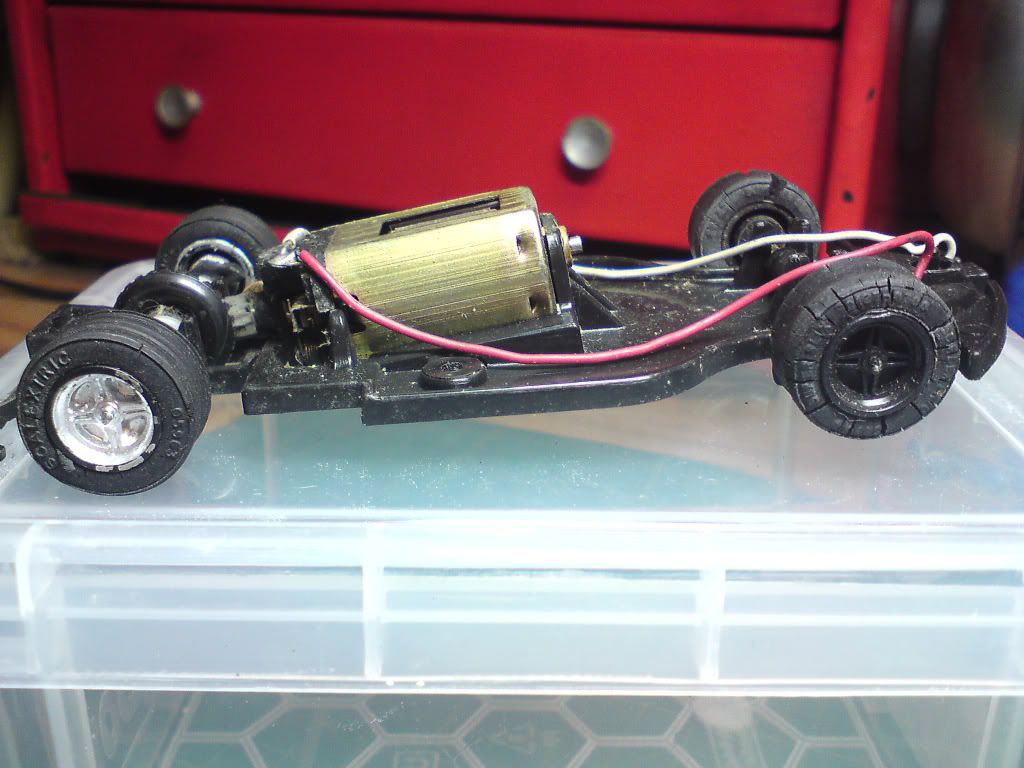 This picture demontrates the issues.
The current wheelbase just looks wrong and the rear tyre fouls on the side rad moulding as well as the fact that the nose is far to high to generate any decent handling characteristics.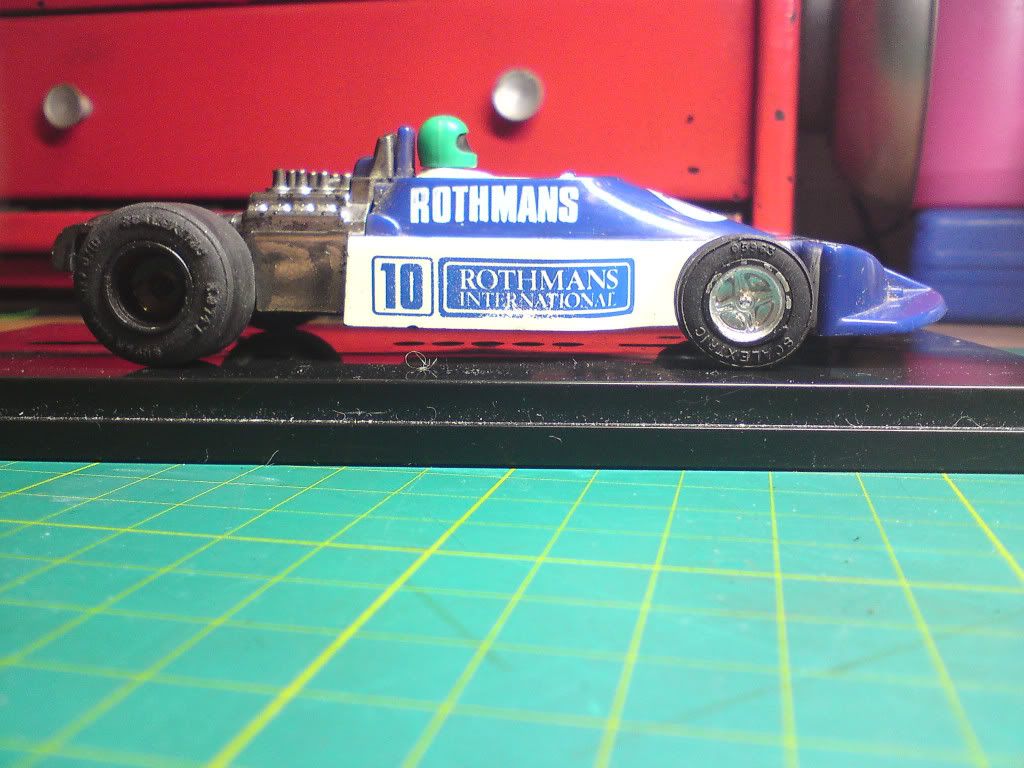 Best to start at the front end and get the guide boss trimmed down and dispose of any uneccessary plastic which might foul the motor wires.
Before: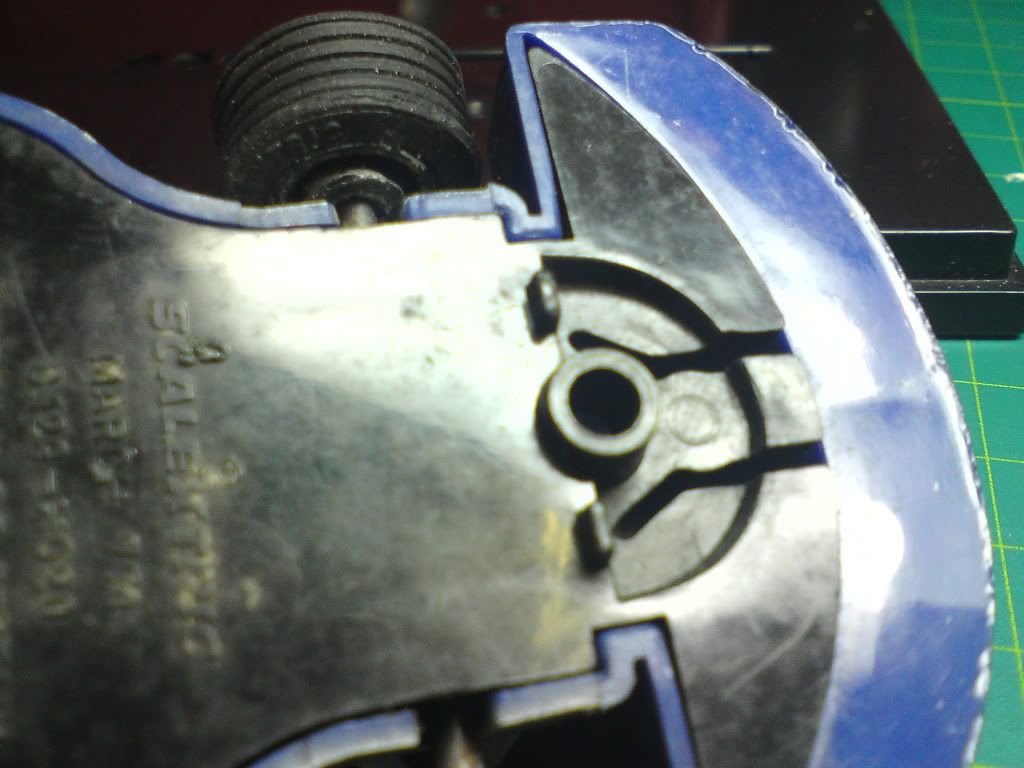 After (some nifty Dremel work):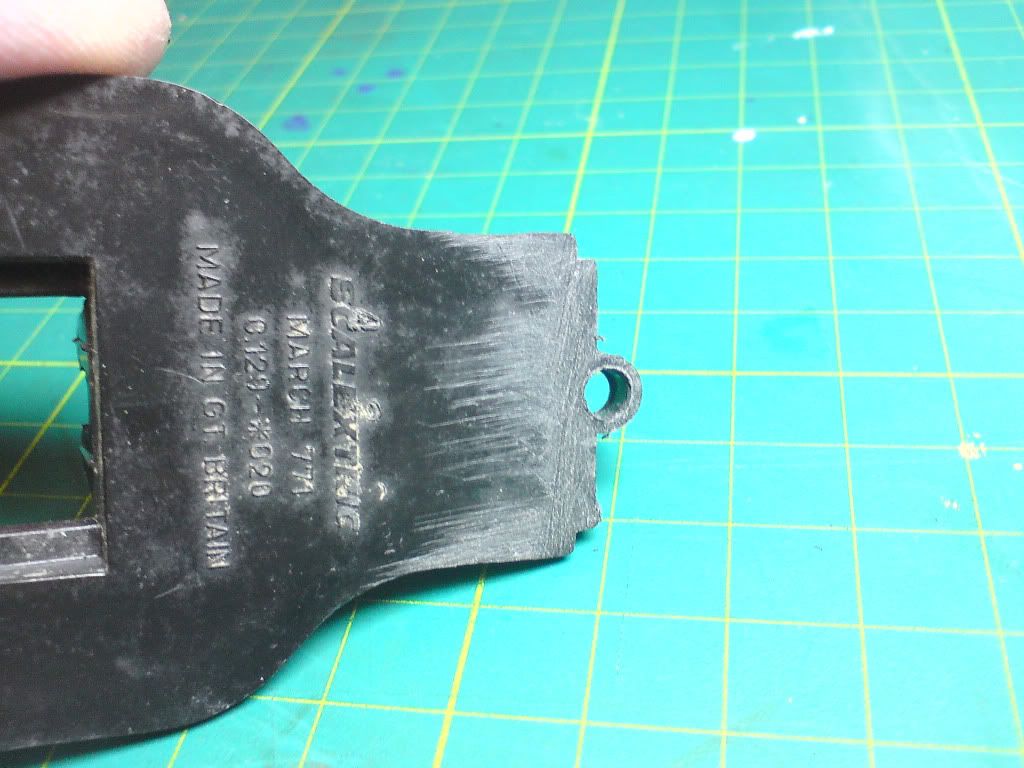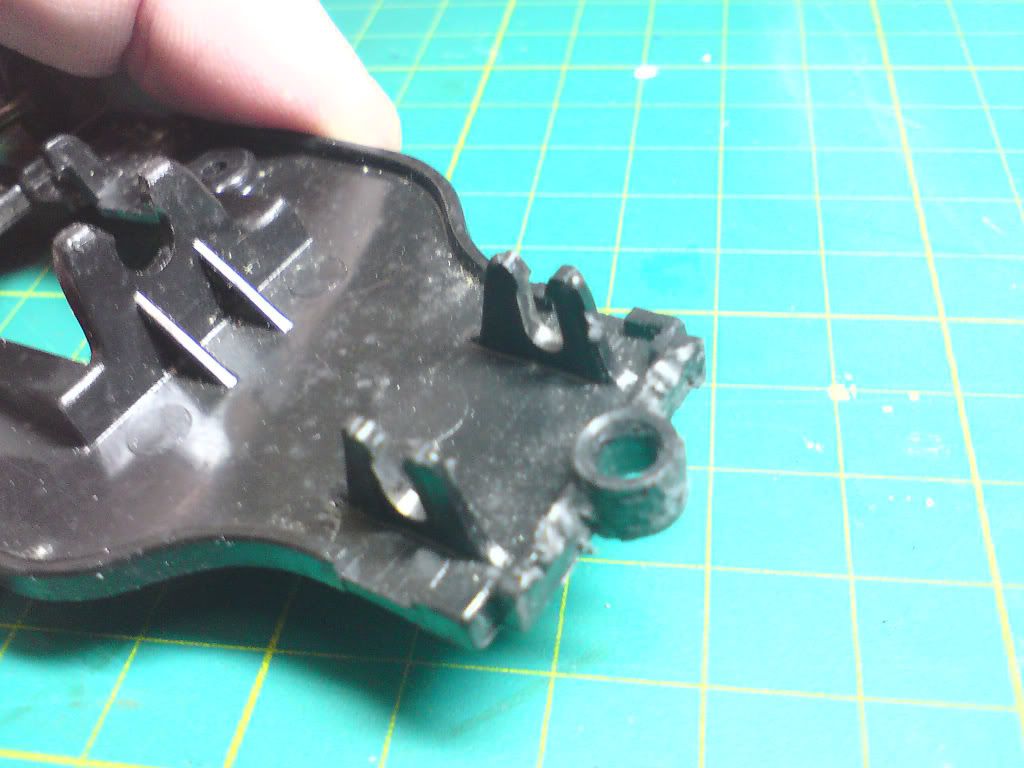 With the guide and body re-installed you can begin to see how much lower that chassis will ride already.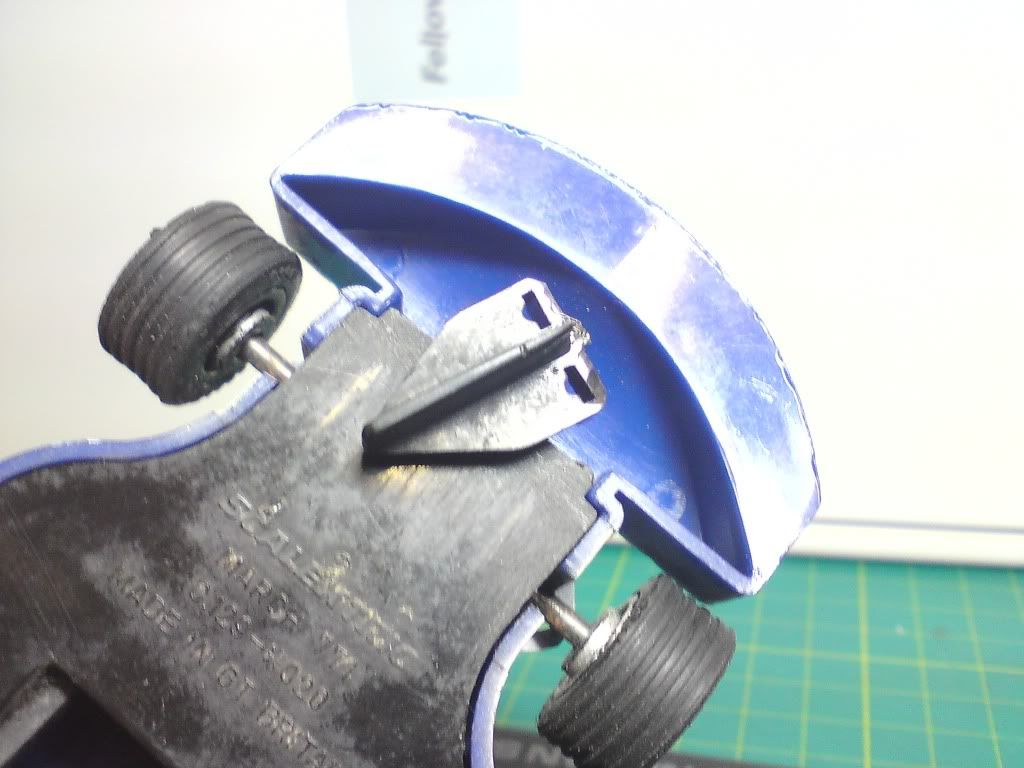 With the rear axle back in place you can see how much the rear axle locations have got to be moved, which will inevitably mean that the motor alignment will have to be changed also. Tricky . . . and I now need a couple of days to decide how I'm going to engineer this aspect of the build.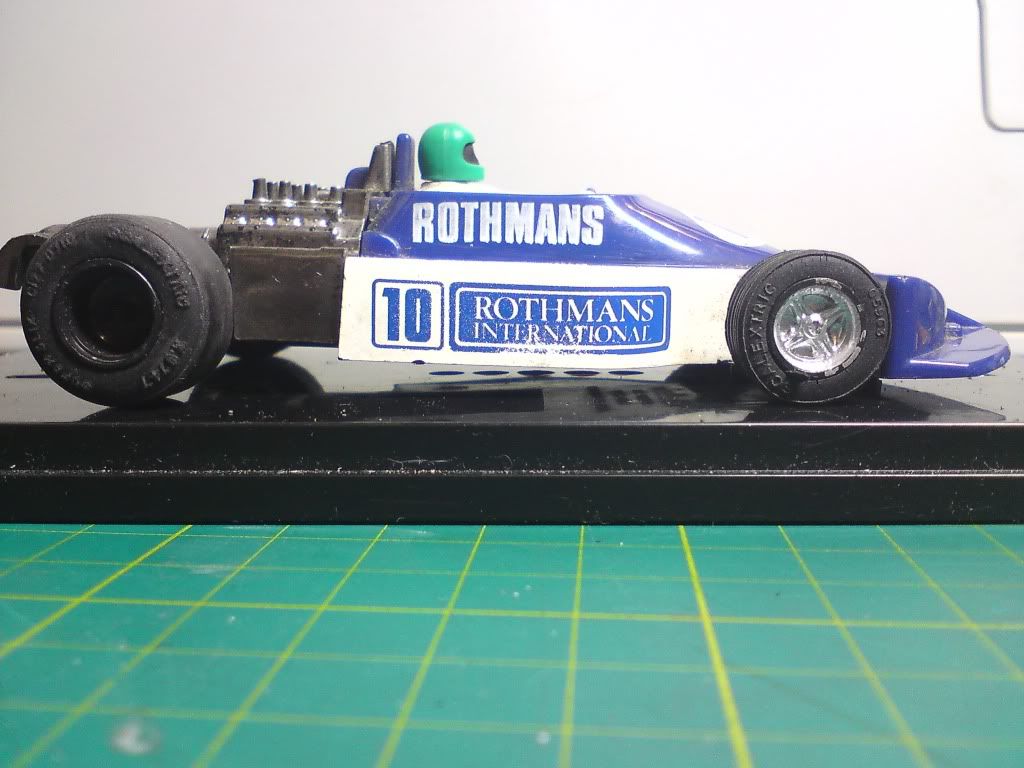 Watch out for future installments.