Discussion Starter
·
#1
·
Hi guys
After many months of hard work, and speculations, I am happy to announce that slot racing has a new permanant track on the scene. (Drum roll please)...
The Mulbarton International Racing Circuit, known as the MIRC.
The circuit is set in 1967, a track using public roads. We are running on the Road Course, but we are going to make it so that it looks like there are 3 other circuits, the North Circuit, the South Circuit and the club circuit (these will not actually made of track, but just painted tarmac areas.
And now for some pics as of the 26th November...
Here we have layed out the track on some plasti-card, the same height as the track, then we are cutting around the track, and sinking it!
http://i178.photobucket.com/albums/w275/fe...40/DSC03156.jpg
Finished! Now I siliconed down the track, and added some weight, you can see some parts of the track!
The next day, I took off the weight, and look!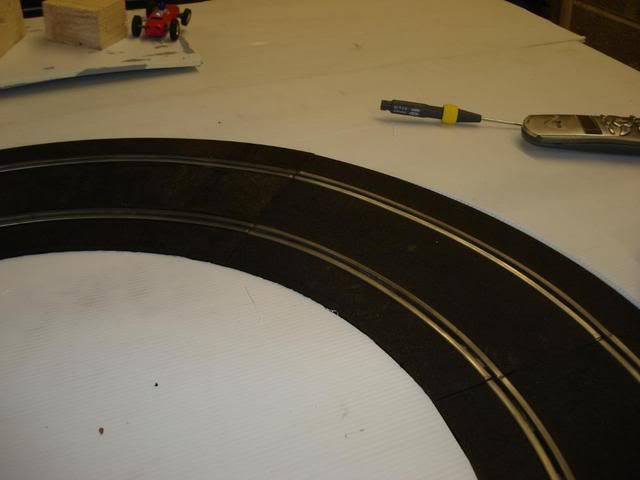 Feel free to post any comments! Tommorow I will take some pics of my next task, which is raising part of the track! I will then try and get a overview shot!
Jon