After having my last track for three years I decided on totally starting again.
For me slot cars are more about model making than the racing. I enjoy a few Sunday laps but very rarely have a race night.
My old track was a mixture of sport and classic and included the old classic pit lane, LeMann start and Goodwood Chicane.
My new track is much simpler and will eventually focus more on the scenary.
Its also designed to fold up as I have an old car and may need the space to do work on her over the winter.
Here are a few shots of the early stages.
Table folded up.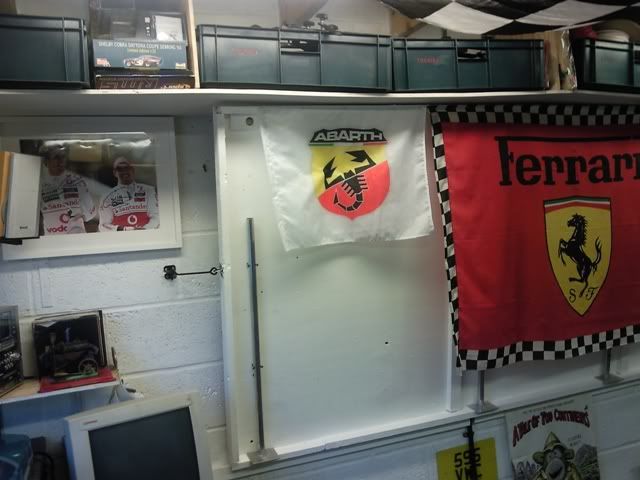 First nearly completed section
Picture with the tradtional beer can in the background
So far I have completed just about an 1/8th of the track.
Cheers Geoff