bit more on the watermill cottage.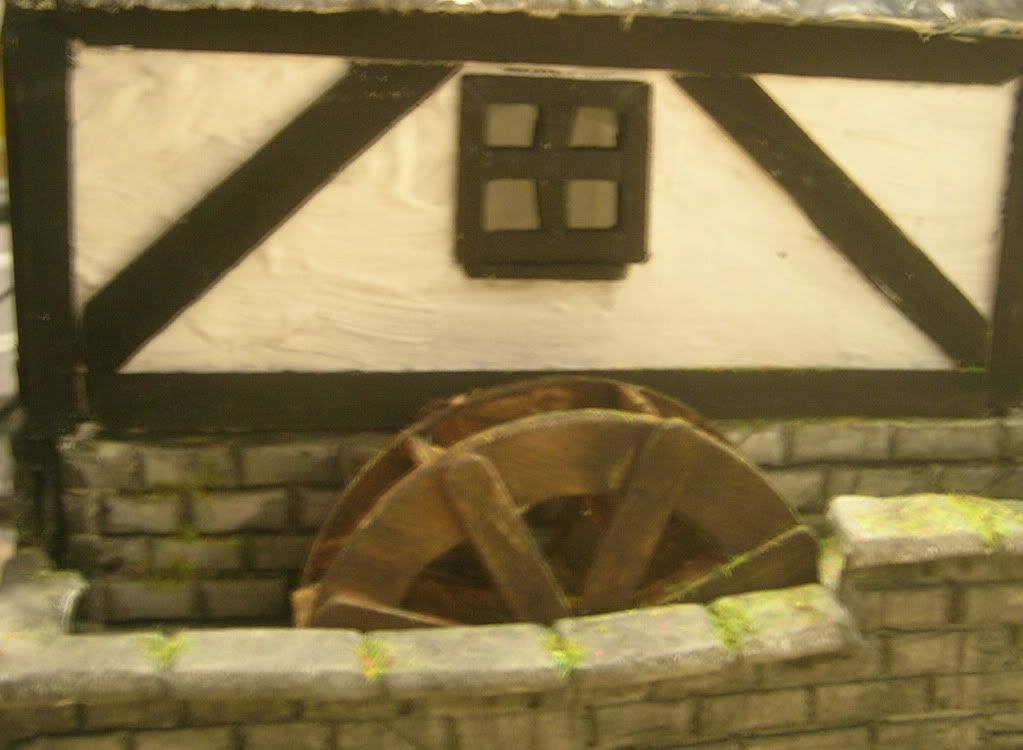 a fair bit to do yet but getting there.
Finally realised this track isn't going to be finished for Xmas and my New Year race.
But I'm ejoying it.
The buildings are cheap to make as they are only cardboard, lollipop sticks, plaster and air drying clay.