Jairus, gents
on the 15th and 16th October Franco Uliana and the ECA club (the oldest slot club in Italy) are organizing in Roncole Verdi (Parma) a Thingie race.
Franco and the boys would be very happy to run the Italian leg of the Dynamic Proxy on the 56 meters Thomieux track, see pics here: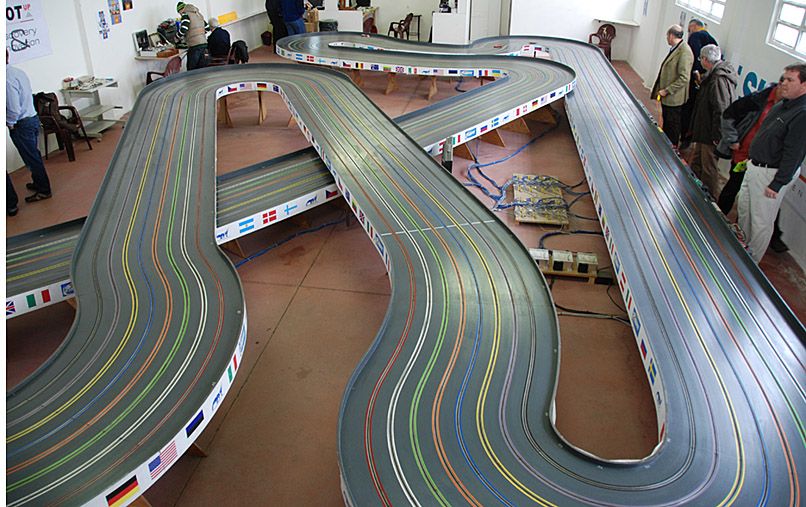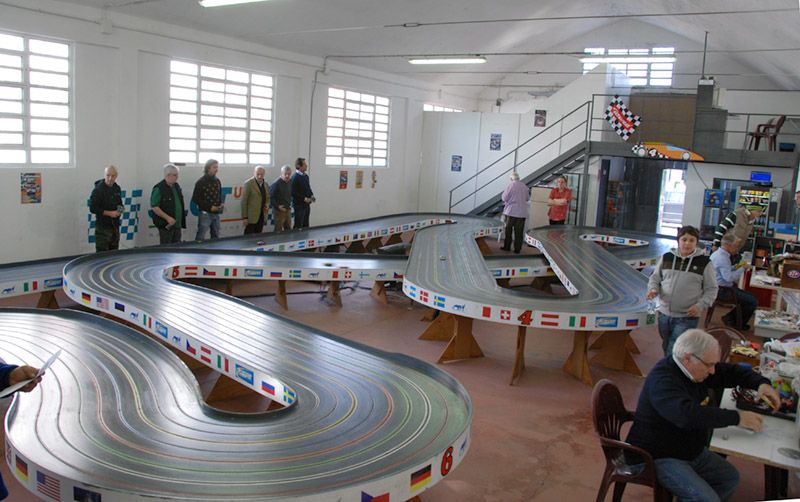 The italian racers are super experienced (ask the Brits who get regularly beaten when they come to Italy and even when the Italians go to their island to race
and the track is spectacular.
Provided that the car's package comes by that date I could bring the cars down and have them raced.
The Lugano (Swiss leg) race at my track could be organized just after and then send the cars to the Minerva track in Dusseldorf.
Let's think about that, shall we?
Ciao for now
E