Well, after what seemed like planning that would never end, I'm finally ready to start cutting some wood.
Definitely not a conventional slot car layout but hopefully it will work out ok. Below are the plan and some pics.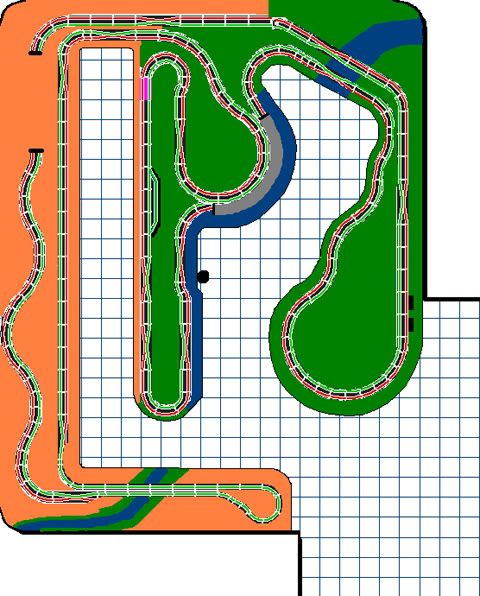 Out of the starting gate and into an R4 180 then down some windy turns that run along some cliffs.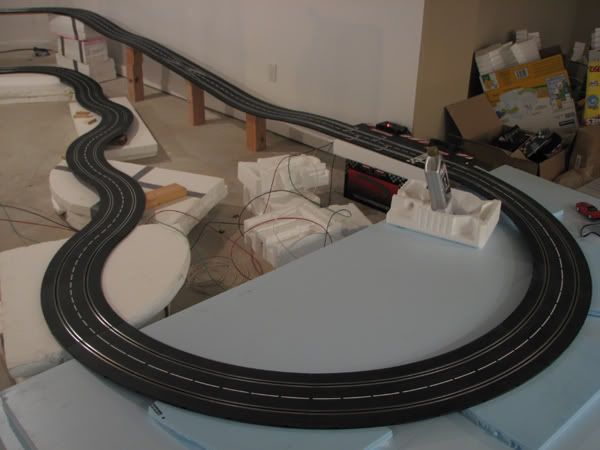 Across the lower of two bridges that run parallel. This will be a stone arch.
Into the Monaco tunnel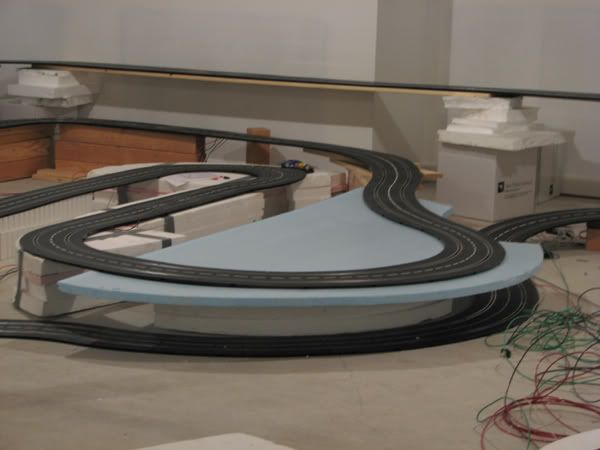 Out of the tunnel and into the Monaco waterfront circa 1960s. Back up the lamest rendition of St. Devote ever done.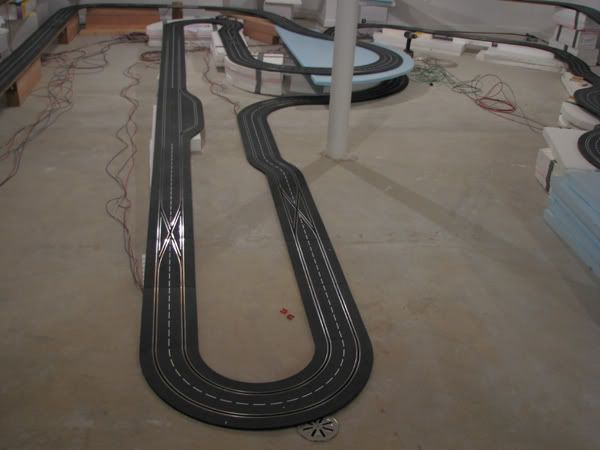 Back over the tunnel and some additional ascent.
Down the straight. This will be ascending actually.
Across a two way, one lane bridge and back. Unlike the floor layout, at this point, we are way up there. 50 inches +. The bridge will be a steel arch over a gorge of some kind with dropped benchwork, etc.
Some windy mountain stuff. There is a straight that will be a tunnel at the end of it.
Across the backside of Monaco and the higher of the 2 bridges (of undetermined type) and then down the hill
Wish me luck. Spa modeller is giving me a 50/50 shot of finishing it before I croak so I may need it