Some of us still race thingies! This was taken at Christmas 2002 at the Oaklands club in Smethwick. To comply with homologation rules for BSCRA these cars are
supposed
to be models of real cars but generally at 1:24 scale they are shapes designed to be aerodynamically efficient with a rough layout configuration and/or headlamp designed borrowed from a real sports car.
Any guesses as to what they are called?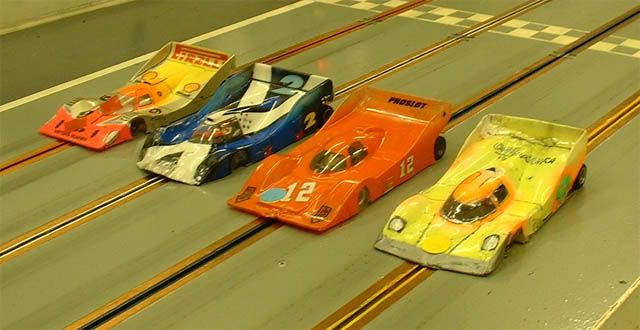 Coop
P.S. Love the Stinger. I think it is one of the
coolest
things to have ever been vac-formed. Patto in Oz offers re-pops of many of these 60s thingies.