hi guys
Here is a novelty i exhumed from my loft the other day A ferrari 250 GT made by a gentleman called Tom Pinnock who was leader of the slot car section at NLSME when I joined in 1965
This model made a brief appearance in my book ,but now is a chance to examine it in all its glory including the underpinnings
It is a tour de force of the sort of skills required by the scratch builder 50 years ago when the model was built.
Now I would be the first to admit that it is not a great concours model even by the standards of the day, let alone now.
However if you consider that virtually the whole car is made from scratch with the possible exception of the wheels which are SMEC
Firstly the body that is beaten out of aluminium and bearing in mind the limitations of that medium I have to admit the shape is very good
The motor is a modigied version of old workhorse of modle cars ,the triang Mk4 which has been shortened and fitted with a much discussed "pinion in Can " or in this case a pinion in open frame.
The gears are very fine pitch probably from a gas meter
Take a look carefully at my rather poor photo of the chassis and note that the steering unit has been filed from a solid block of aluminium to form upper and lower wish bones .The guide looks like an early MRRC unit.
I have driven the car and although the motor is now quite tired and the tires are made of Wood! it is quite enjoyable to drive handling quite well although generating low cornering force
So when folk on this forum ask you what scratch building is direct them to this thread
Tom, by the way, was a solicitor by profession.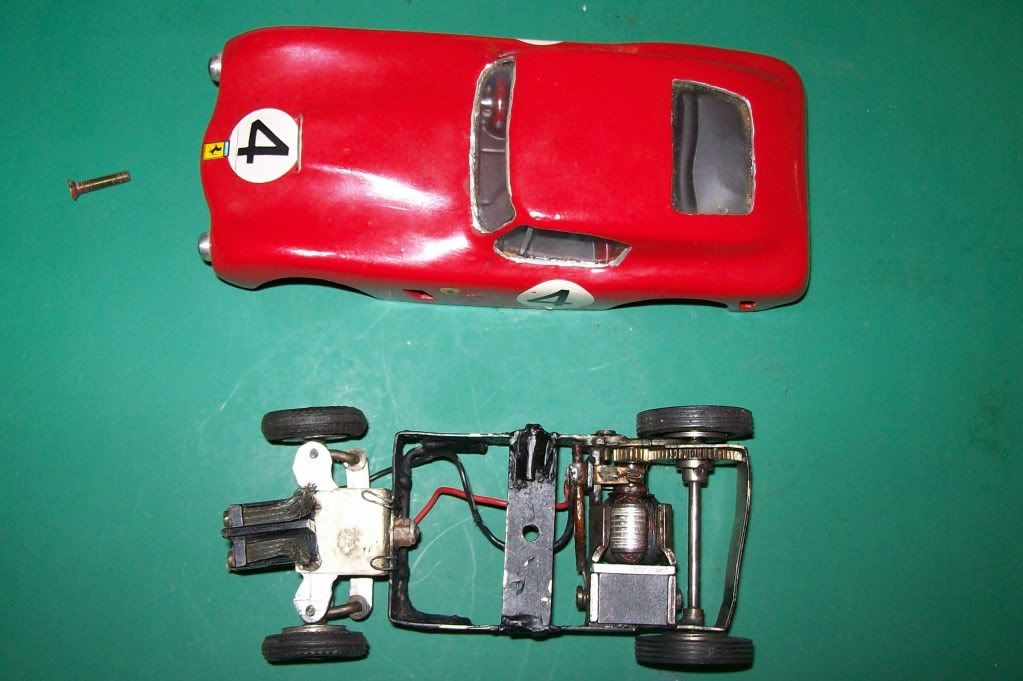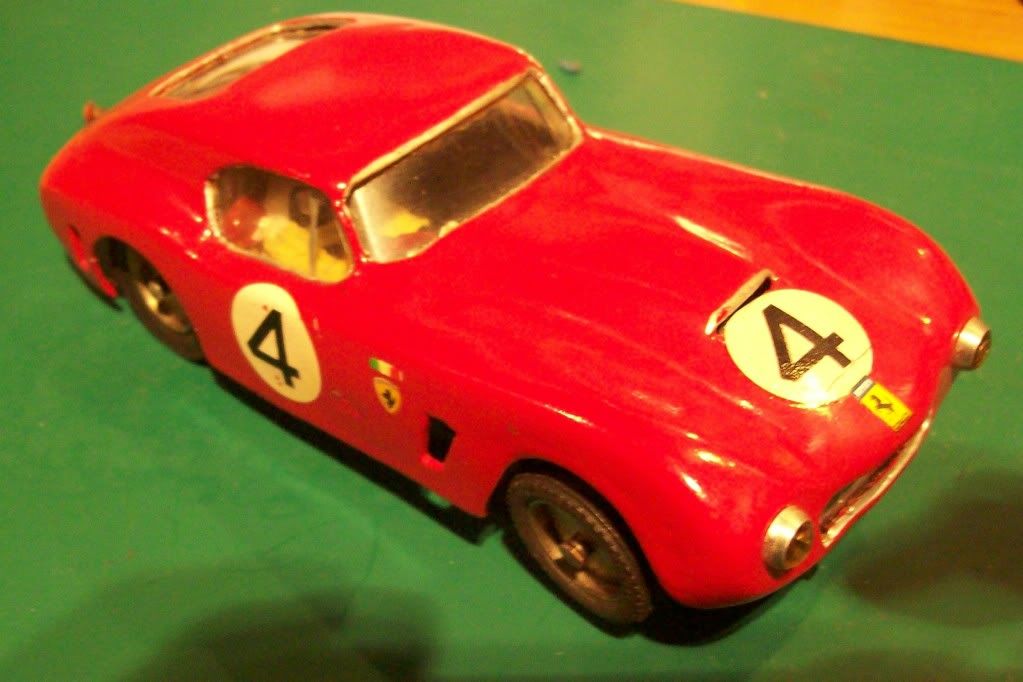 Enjoy ,cheers tony