Howdy, I had been looking for track layout software that supported the ancient Revell system. Several handled the track pieces but fell short on all the various aprons that Revell made. I wanted something that would keep track (inventory/summary) of those pieces as well. I have a plan to setup several layouts in our church's multi-purpose room and want to make sure I had enough pieces to do it.
So, I wrote my own over the period of Jan-Apr 2021.
I have no idea if anyone is even interested in it, so the software is not quite complete as I would like but it is usable. There is no fancy install mechanism - it is just a zip file that you unload in a directory (folder) somewhere and then create a shortcut to the executable. All the required DLLs are included in the bin folder, so it should not conflict with anything. I have tested it on Windows 7 and 10.
The help stuff is not complete but I got tired of working on it. I think that there is enough to get someone started.
The program handles 8 layouts simultaneously, inventory, lane lengths and layout size.
Download it here:
http://www.gibke.com/files/SlotRacing/RevellSlotTracks.zip
Comments and suggestions welcome.
some examples: well, it seems that I cannot images...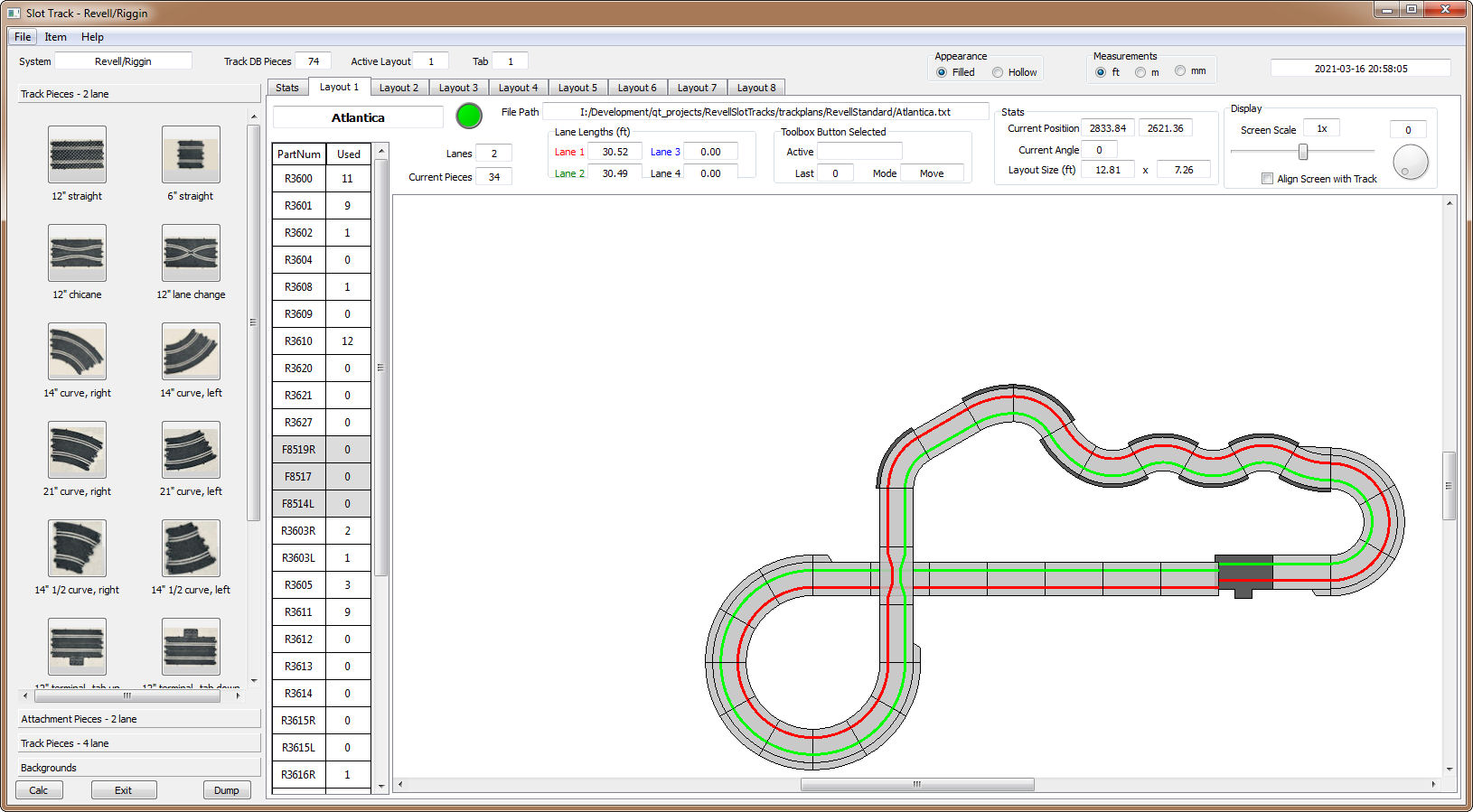 .......CG