Beejay's thread a while back about what we were building made me take some photo's of the project that came after my two F-1 cars for the proxy race. I have a few of Victor Ferguson's immaculate 1/32 vacforms and decided to make something a little radical, with magnet traction, for hometrack use.
The chassis looks like this: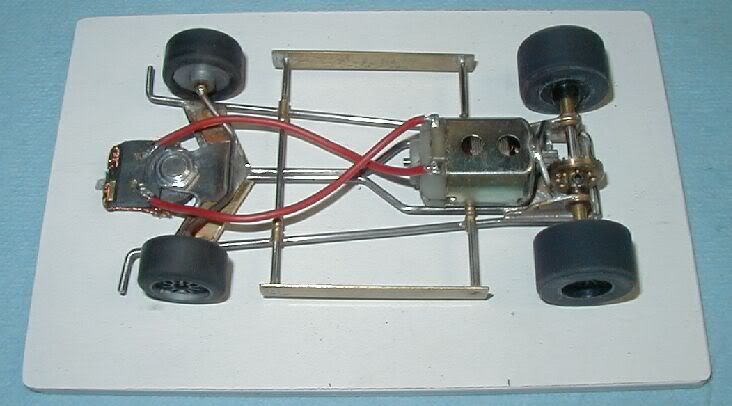 Motive Power is a Slot.it 29K - originally I tried to use a Falcon, but that was way too much power for the weight! I don't have a picture of the underside yet, but there's a TSRF bar magnet nestled underneath between the motor and the gear. Tires are Indygrips on Slot.it rims at the rear.
The body so far looks like this: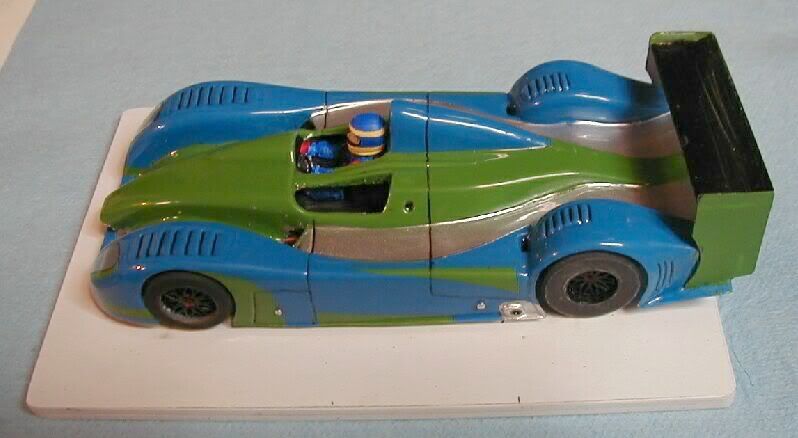 I got the green a little wrong and I still need to make some decals for it, but the overall impression is fairly good, and best of all it goes well.
Enjoy.