I liked this thread so I grabbed an Autoart GT3 for 14 quid - my first Autoart car. The chassis looked good. Plenty of room. Bushes for the front axle. Sweet.
I wish now that I'd tried it with the original pionion / gears but got ahead of myself and pulled a Slotting Plus 7.5mm pinion and a Slot It 18mm 36T gear out of the parts bin. I cleaned up excess flashing off all the wheels, glued and trued the fronts and put some NSR ultragrips on the back end. I like lots of body float so I shaved the chassis perimeter and drilled out the chassis body post holes. I don't like lights so I stripped the lighting rig and got rid of all the resistors on the motor. I added weight and put a collar around the guide shaft to stop vertical movement. This guide mod effectively dropped the front end 2-3mm.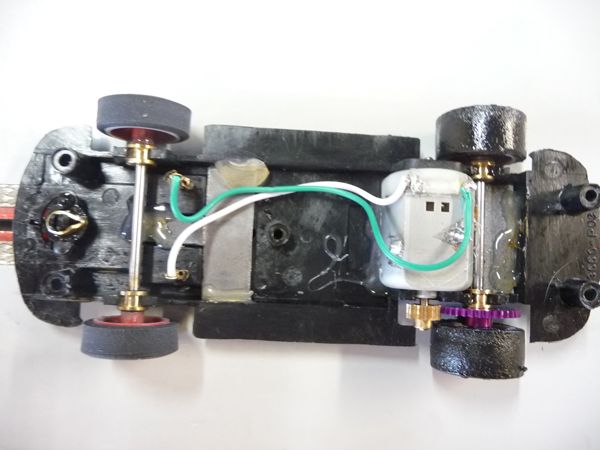 As you see the collar is just brass tube cut to size. I used a piece that fit easily over the guide shaft, then squeezed one end with pliers until the I got exact amount of guide movement I was after. Try it. It works.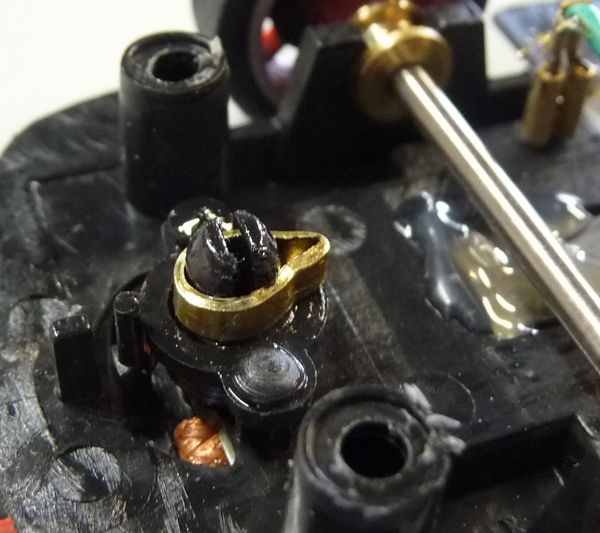 I set the front ride height using a set up block - making sure the guide was as deep into the slot as possible - and glued the front bushes in place. I glued the rear bushes and motor in too. And I got rid of the self centering guide spring.
On the track this set up was surprisingly good. On my 95' wood track it was lapping in 7.8s - not fast but not shabby - but the car was stable in the corners, very hard to deslot and obviously had more in it. I thought the body rock was the issue so I shaved off the 'cups' at the top of the chassis posts and replaced the screws with thinner ones.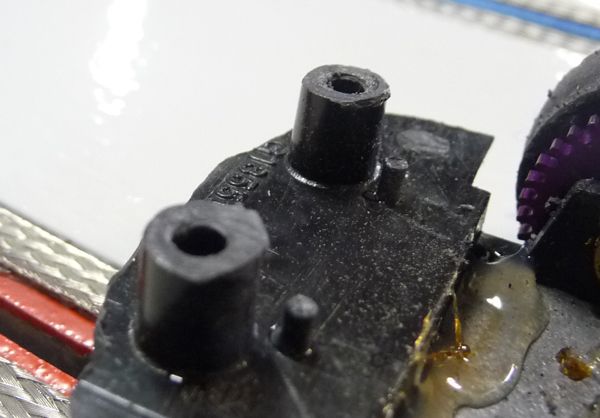 That smoothed that car out and it laps in 7.5s now. On my track anything that gets into the 6sec bracket is
quick
- so 7.5s is a respectable time - especially for a car with a narrow chassis and full, detailed interior. Put another way, this Autoart car with a 18k motor is just off the pace of a Slot It car running an orange endbell.
I was pretty happy. I'd avoided this brand - but I can now see more Autoart cars in my future.
Mac