Discussion Starter
·
#1
·
I got started on a project that I have been thinking of doing for a quite a while.
I always wanted to have one or two mobile TV camera crews on our track.
Monogram produced some great sets of figures in the 1960's, which were re-released by MRRC. One of the sets available was the "vendors and newsmen" set, which included a "roaming" cameraman with a camera on his shoulder, and a "full size" TV camera with a separate cameraman posed to be placed behind the camera.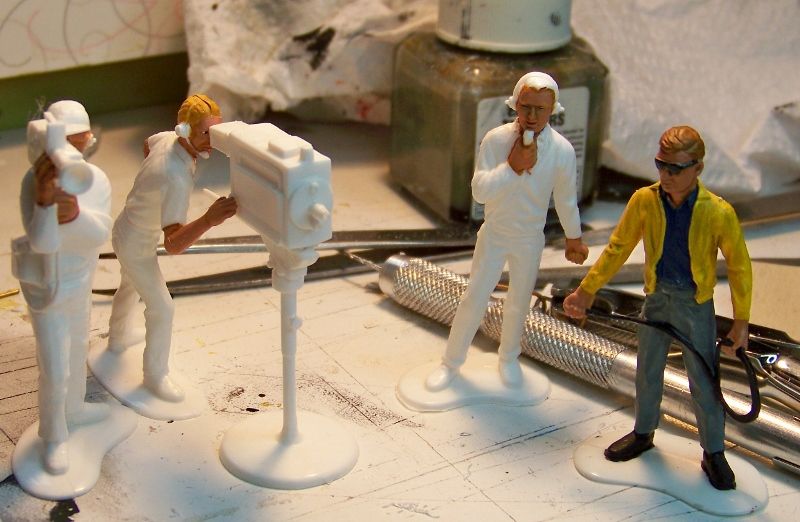 Doing a quick search on-line, I learned that the full size camera in the figure set is a very good model of an RCA TK-14 TV camera that was "state of the art" in 1966.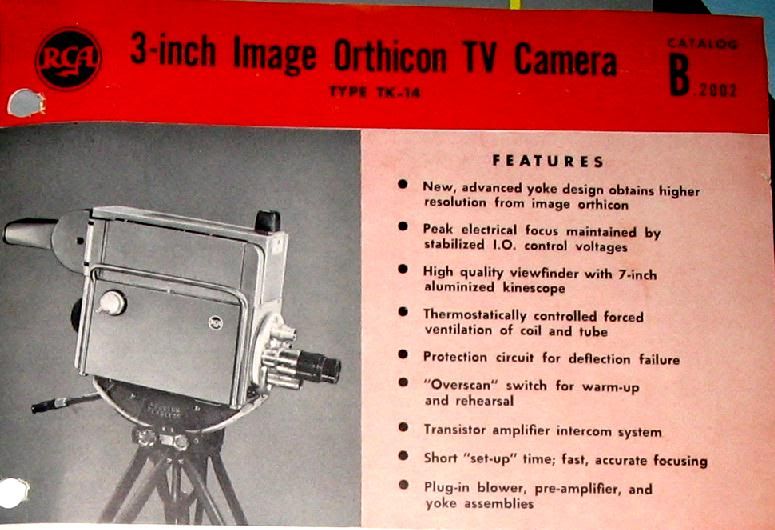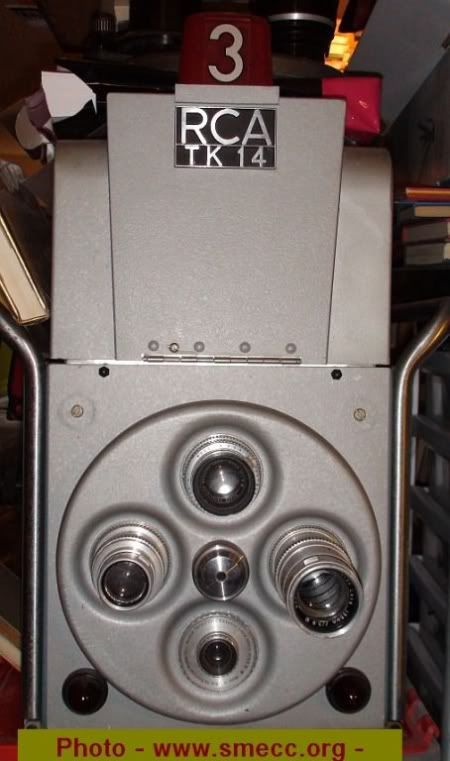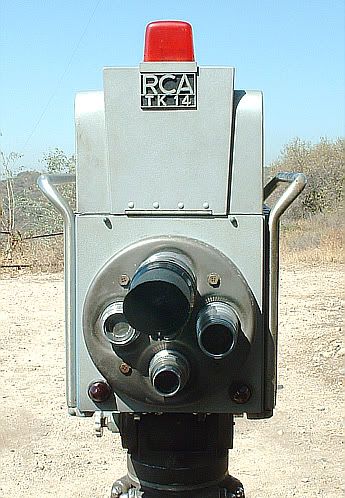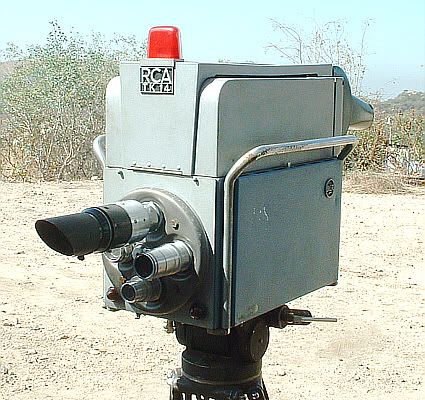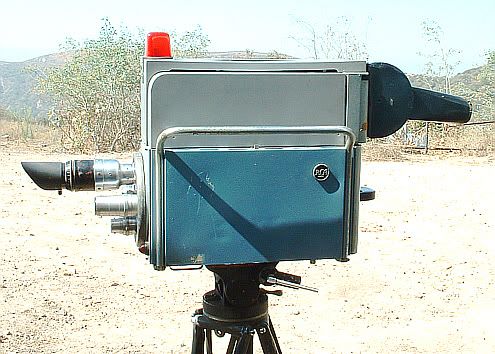 As usual, the modelers at Monogram got it right and did the camera justice. The only detailing done by me was to drill out the lenses of the camera and the viewing "cowl". The next decision is to make the red light on top of the camera workable or not. I don't think it would be very difficult to do, I just have to find an LED or bulb that is scale in size.
I also did a quick search to see what mobile/on location TV camera vehicles looked like in the 1960's. Most of what I found were ones used in the United States.
While the images I found varied with respect to type and size of vehicle used they had a similar aspect in common. They were quite simple as far as conversion to TV production was concerned which bordered on recklessness. The crew was basically on top of a vehicle and without any railing or bars to guard against falling off the truck!
Well, this at least makes it easier to model!
So with the camera and crew already to go, they need a vehicle to really get them moving!
As the track we have is supposed to be in Europe, I thought that a VW van my wife and daughter bought for me (one of many as they couldn't resist them) would be most appropriate as a mobile camera vehicle/truck.
To be in keeping with our Spa and Belgian theme a yellow one was felt to be most appropriate.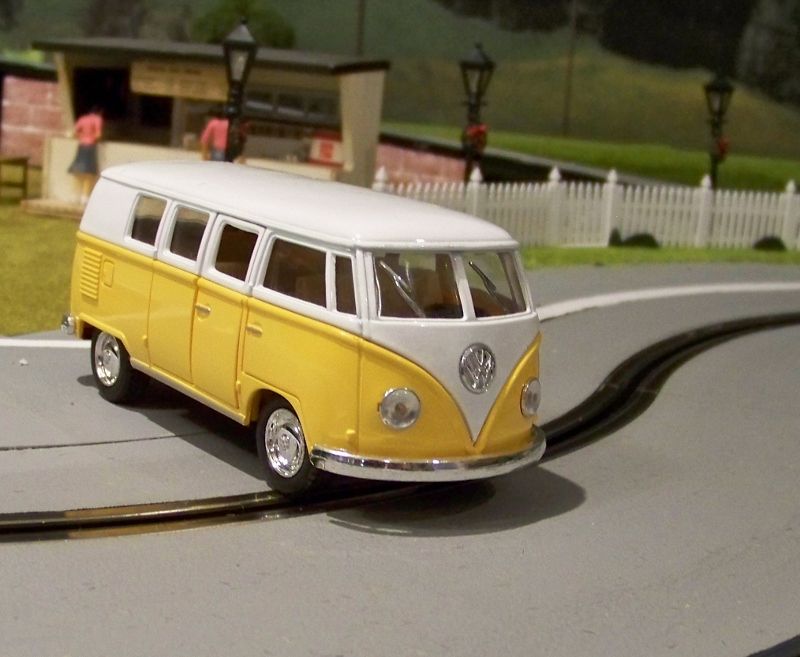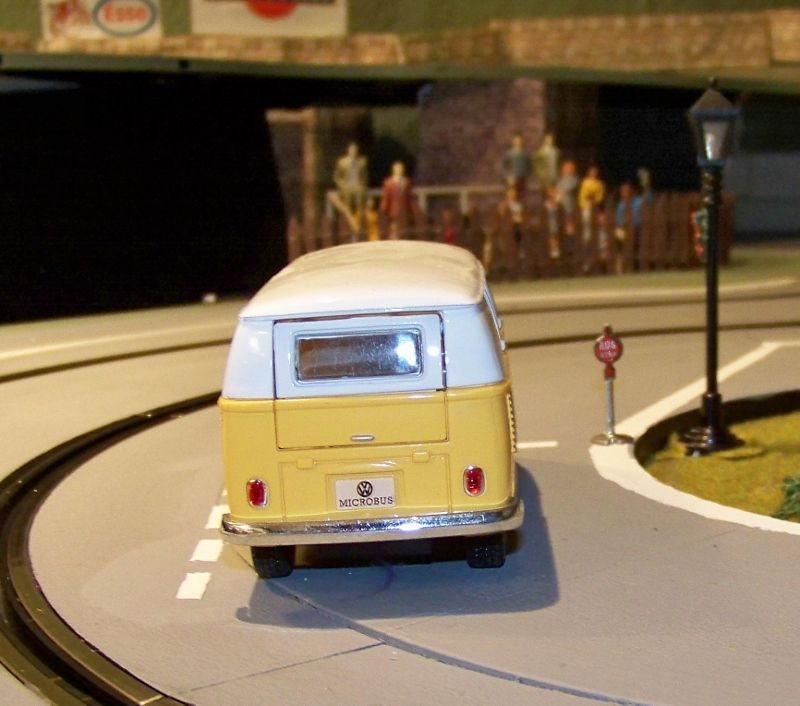 The van comes apart quite easily and has a lot of potential for detailing as a mobile camera vehicle.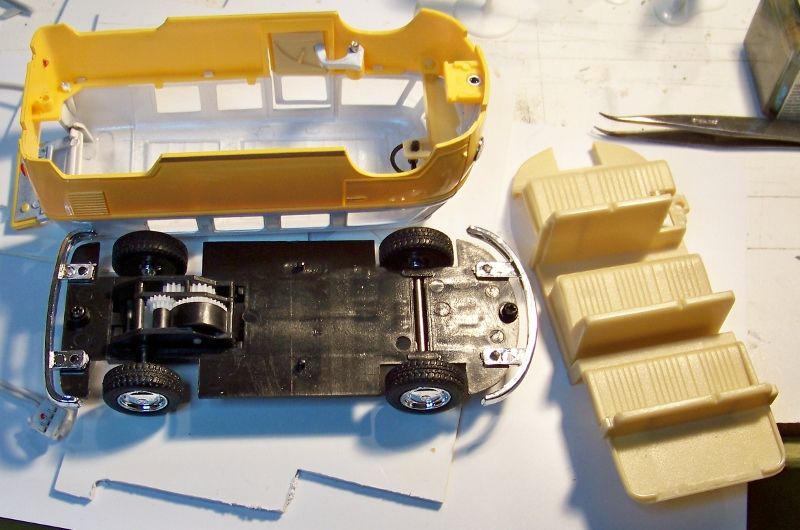 Next is to plan what to do to the interior and determine the items required to be made to "deck out" the van.
Any and all comments are more than welcomed!
Thanks
John