Discussion Starter
·
#1
·
I've wanted to build this car ever since I saw the first pictures of it. I just love its mean looks! I posted a picture and a brief intro in the "Is no one building anything!" thread, but I think it might deserve a thread of its own. The body is from a Scalextric kit, and I'll be making some kind of a scratchbuilt chassi for it. I think I'll go for a front motor setup, to make it "real life like" and for it to be able to compete nicely with the Lister, Marcos, Viper, Ferrari 575 and such cars.
Here are a couple of pictures of the work this far: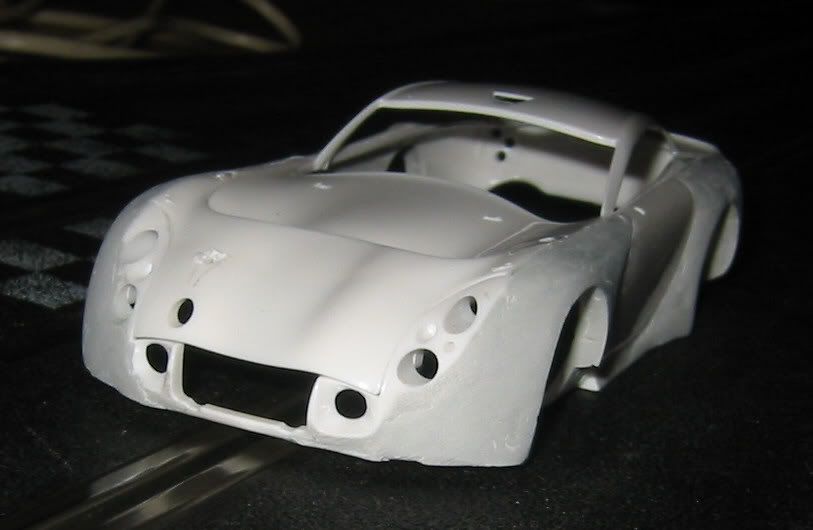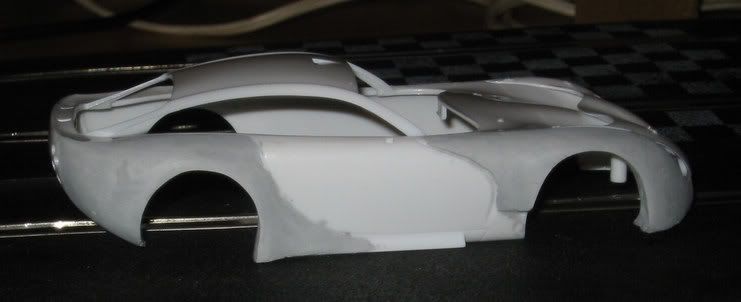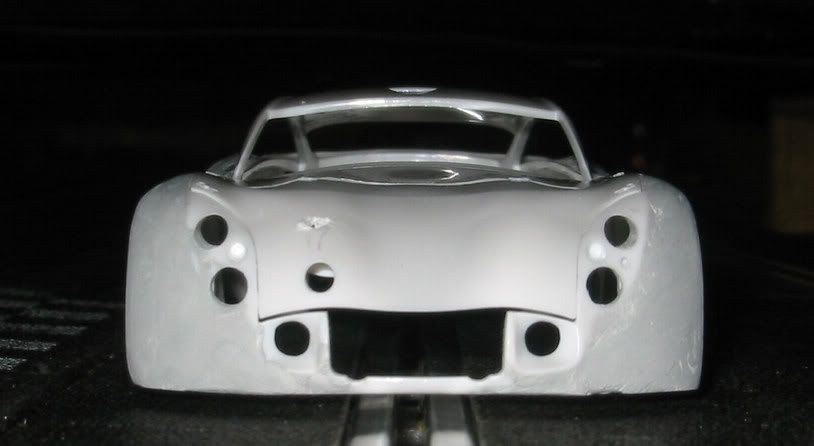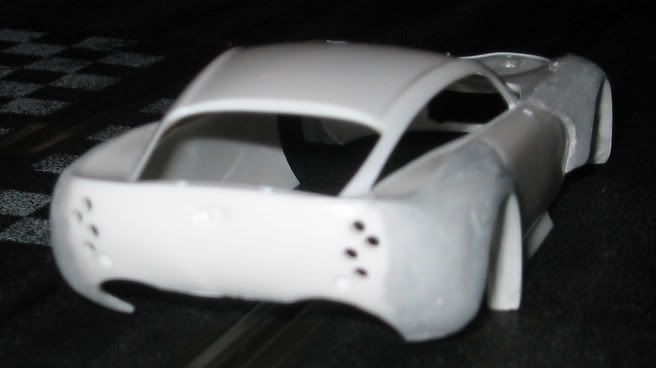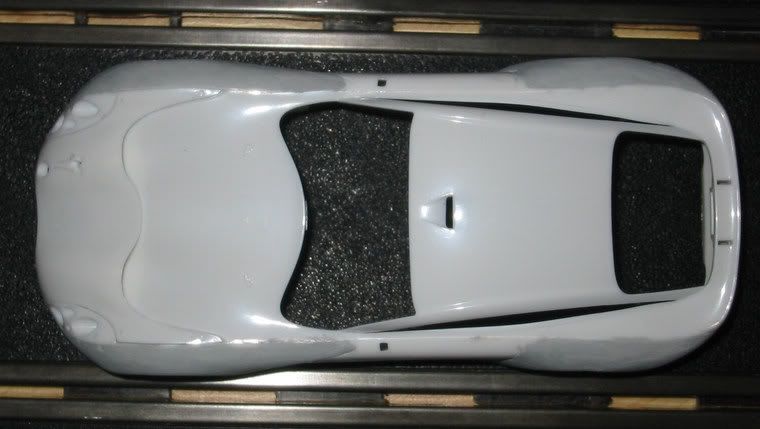 As you can see, I'm not done with the filler business yet, but I ran out of filler a couple of days ago, so I just sanded it lightly to see how much more that had to be done. I haven't yet decided if I'm going to fill the doors too and reshape them slightly. It seems the real car has almost standard doors on it and just bulbous wheelarches, but the Scalextric version seems to have a slightly wrong door profile to it, so maybe I'll have a go at that too... We'll see if I can be bothered.
I'll keep you updated on the progress.