Discussion Starter
·
#1
·
Now the little Xylon is complete and safely behind bars I have resumed work on my 1960's F1 Cooper-Maserati. The intention is to model Jo Bonnier's privately entered car in "long nose" form as displayed as part of the Donington Collection. I decided to make the whole thing from scratch: shell and chassis, so here is the story so far...
I began by making a small card container to the size of the car allowing an extra 1mm or so all round. The inside was lined with plastic tape to stop the plaster sticking and I added a little black tape just to indicate the fill level corresponding to the height of the car, again plus 1mm. I then poured in the plaster and, once it had set, cut the container as shown to release the block.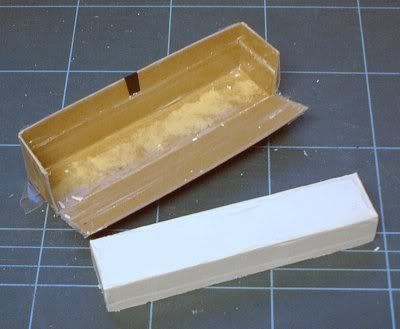 Using plans for reference, I shaped the damp plaster to roughly the correct dimensions - apart from the gearbox which is rather bulbous (also tapered) to hide the slot car gears.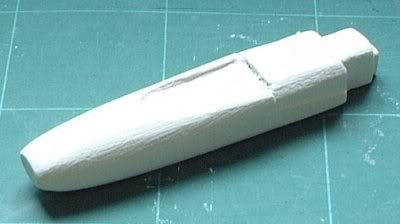 Fittings and details were constructed using a combination of brass tubing, plasticard and my favourite DAS air drying modelling clay. I decided not to include any markings for the "bonnet" vent cut-outs as these varied considerably from race to race, car to car. I did however include the raised scoop as this will be easy to sand flat if required for a particular prototype. I have also marked holes to indicate where the exhausts, roll bar, mirrors and suspension arms will eventually fit. At this stage I also added a piece of balsa to the underside. This is important as I am going to slush cast the shell in resin and this will form a "lip" on the eventual mould that will help minimize the liquid resin escaping. It is not a pod!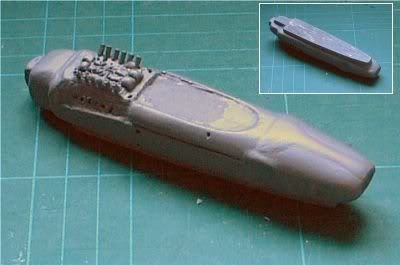 Next up the shell is placed in the bottom of another plastic tape lined box and secured in place with double sided tape. A release agent was also sprayed over the shell prior to adding the silicone: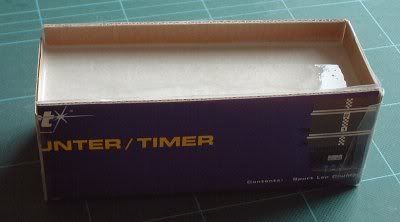 ...24 hours later and Yahay! ...a female mould ready for slush casting.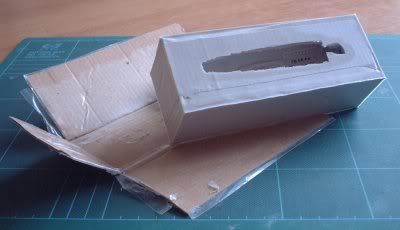 The shell was made by slushing liquid resin around the mould. In this case I used three lots of resin to build up the required thickness. Here then is the cast shell primed and with some initial detailing: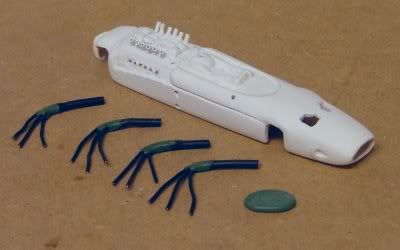 In fact the intakes didn't come out at all well in the resin and I had to remake them from brass tube. A lesson learnt! I have also sanded off the raised bonnet scoop and added some cut outs as per Jo Bonnier's privately entered car. The exhausts shown are made from a combination of 13 amp single core and bell wire soldered and massaged to shape with Green Stuff. The oval shaped piece is an insert to reinforce the nose.
More as the story unfolds...