I found these three: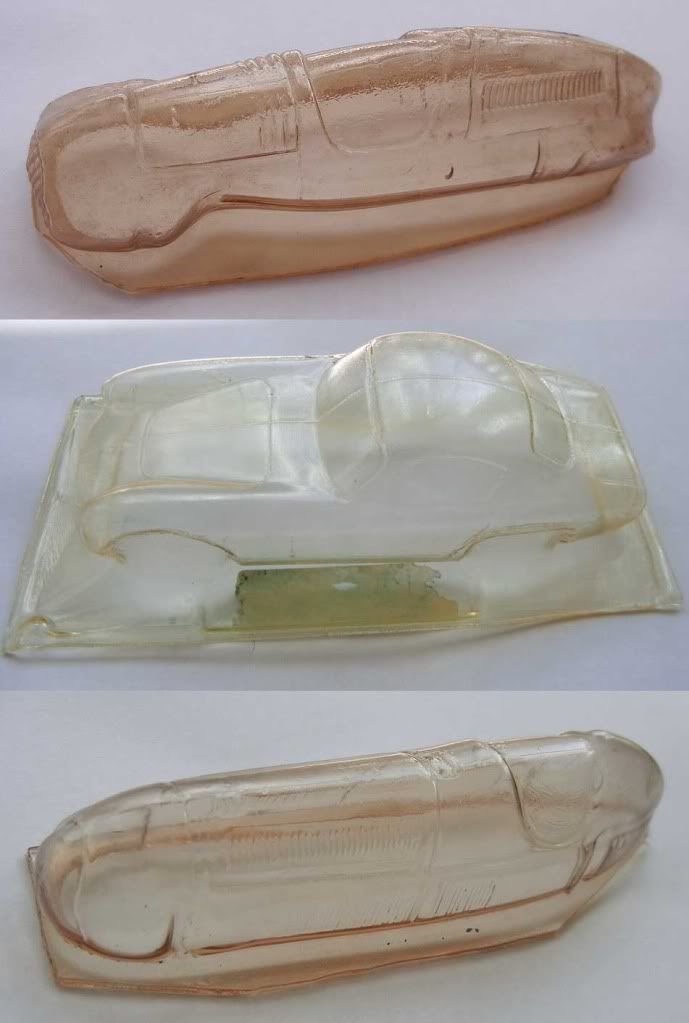 They all have the mold line running through them. How is it the shutlines on the Elite are sharper on the outside? I thought in vacforming the plastic was sucked down over the master, but it seems like there was also some female mold that went on top of these. I'm not at all familiar with the vacforming/moulding techniques please excuse my ignorance!
Also some of the MRRC shells look similar to ones that were sold by Autohobbies.
Cheers,
Tom