Discussion Starter
·
#1
·
The small California-based model train component company Ulrich obviously entered the booming slot racing market as well. They are perhaps best remembered today for their suspension chassis, very popular at the time - and still today if ebay prices are any guideline! They first introduced a complete chassis with rear suspension for $3.98 in 1964, then followed it with a complete front suspension and steering unit not long after, for about a buck less.
So for $7 early slotters had their dream setup, 4-wheel suspension and steering. We all still thought that would make our cars faster, since they would really be like the big ones... The chassis was mainly designed for a conventional inline Pittman like the DC-70, or the RP77 from Revell-Pittman. It was mounted on its side, not flat...
But these weren't really the most powerful motors available at the time, and since slotters always like to change stuff, they quickly came up with modifications... First, I don't have a complete chassis to show you, but here's the assembled stock rear suspension kit, much more common than the front end assembly.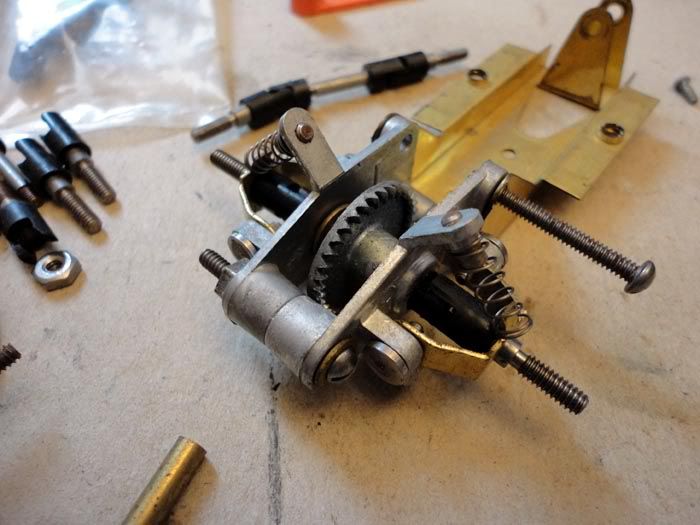 Followed by three variations on a theme, found on ebay some years ago before the price for these relatively common items skyrocketed (a complete one will now set you back about $200).
First, moderate mods to mount a Kemtron X503, Screaming Banshee, popular at the time, especially for Figure 8 tracks. Either this didn't come with a body as I found it, or it was so junked I tossed it (not a good idea, I know...). It turns out that the track on this chassis is pretty wide, so it was more appropriate for open wheel or wider sports cars - not all that common in 1964! The Corvette Grand Sport must have been a good candidate.
Here's a Novi for Indy, again with a Kemtron motor, but this time their special SR-21 "pancake" model.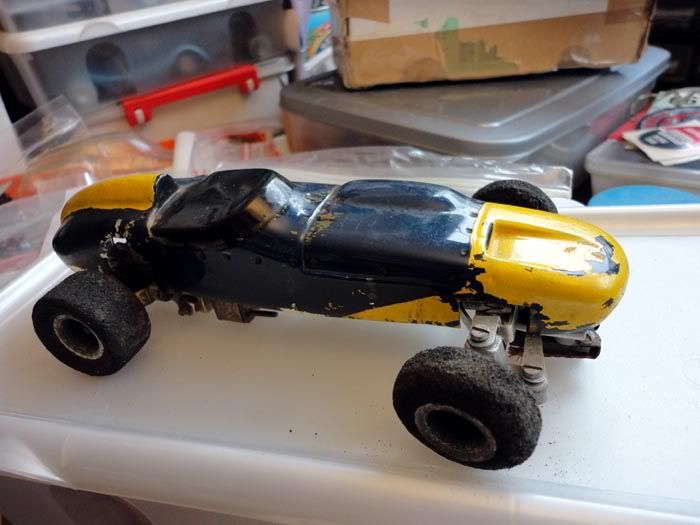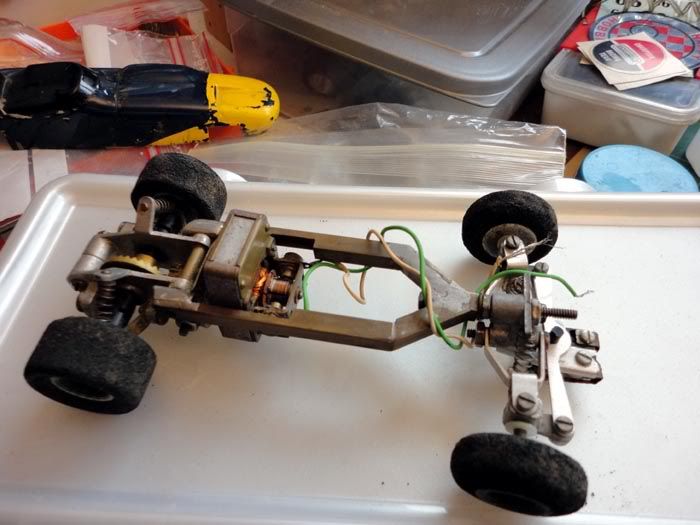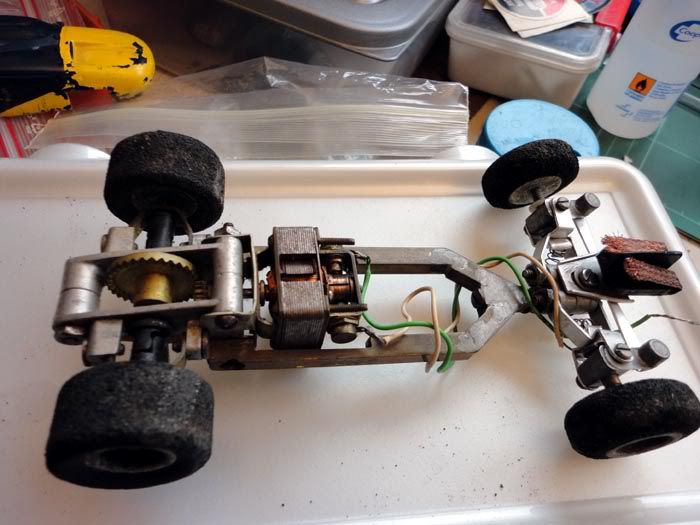 And of course somebody had to try a rewound Mabuchi, adapted to the chassis, and this time with a scratchbuilt front end, a bit messy unfortunately, all under a Lotus-Ford body that's been cut down a bit...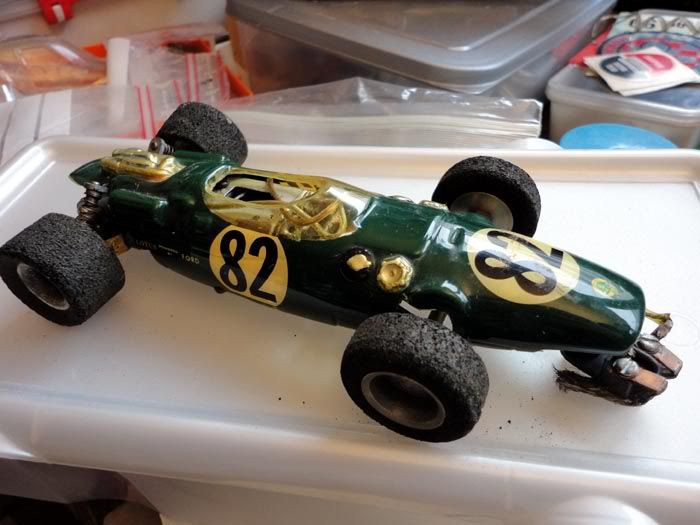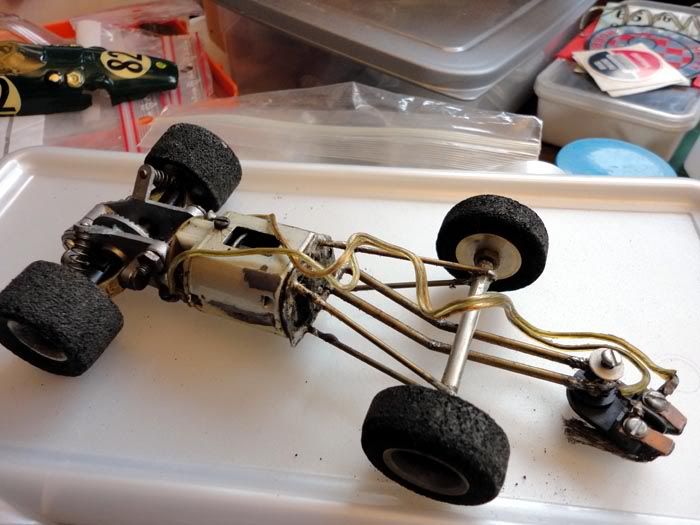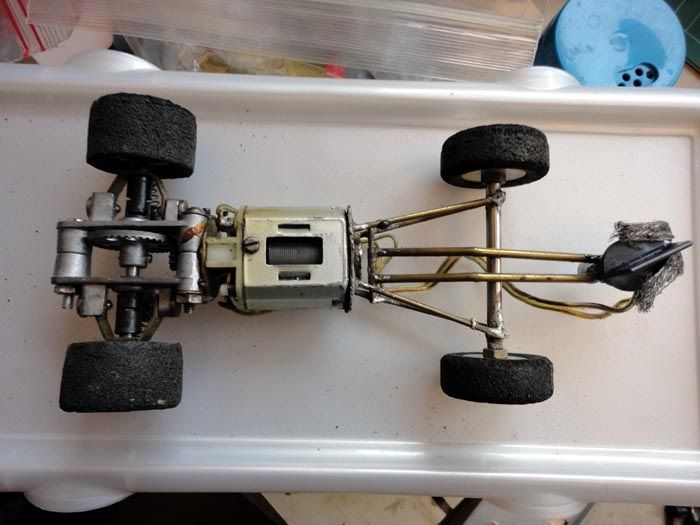 Over the years I've accumulated a number of Ulrich parts for these chassis - but never the right one when I need it! None of the cars has really been restored for racing, but one of these days... And I've also already shown my Allard, using an Ulrich rear section combined with the K&B front steering unit.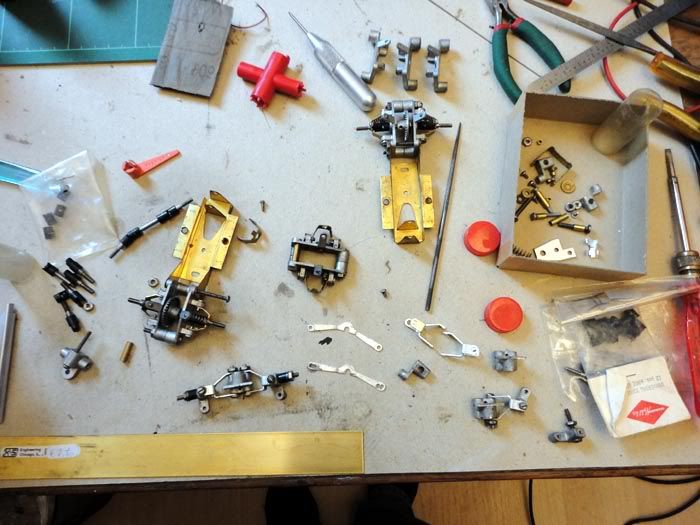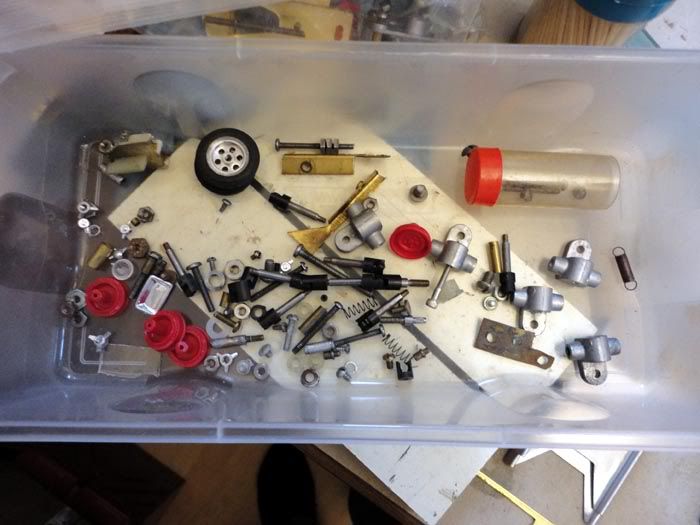 Don