Discussion Starter
·
#1
·
The Southend Slot Racing Club runs monthly race nights for retro and classic slot car racing in addition to the regular weekly club nights.
There are a healthy number of kitbashers/scratchbuilders in the club and at this year's AGM a couple of new classes were voted in - "Unsung Heroes" which is for 1950s/60s production sports cars to be built with the PCS chassis, low powered specified motor and narrow tyres and "Tin Tops Thrash" for 1950s/60s saloon cars using either a Penelope Pitlane or PCS chassis with a 25,000 yellow ScaleAuto slimline or S-can motor.
The unsung heroes class is more or less based on Pete Shepherd's proxy series run a couple of years ago as well as his annual PCS Tendring race meeting. We are hoping that the cars will look nice and that the regs will prevent it from being just another speed fest class.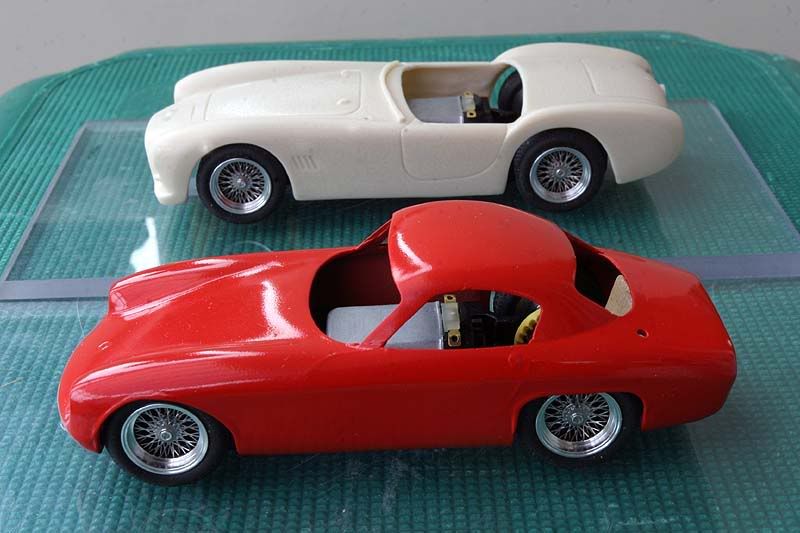 Here are a couple of cars I started building this week, an AC Ace and a Lotus Elite. The Ace is an OCAR shell and the Elite is a recast of a Supershells item, both cars have the standard PCS kit motor as supplied by Pendles. I'll post some progress shots during the builds.
I'm really looking forward to this class which will start in the New Year.
David