Discussion Starter
·
#1
·
Hi All
Like most of you, I did not like the plastic look as well as the yellow color of the Scaley Dunlop bridge, and decided to revamp it to get a more metal look to the structure.
While being at it, I also decided to add some lighting to the bridge:
A down light under the bridge, lighting the track under the bridge,
Footlights on the bridge and on the stairs,
Racing condition lights on the sides of the stairs.
I started of by drilling 3mm holes on the sides where I wanted the footlights as well as holes for the wires,
then washing the bridge with dishwashing liquid,
then spray painting a base coat of plastic primer followed by several coats of dark grey and silver spray paint.
I then made up and installed the different led's - 3mm bright white for the footlights,
5mm bright white joined with a piece of drinking straw to create a "fluorescent tube" downlight,
and using bi-polar red/green led's on the side to create green / orange /red race condition lights on the side of the bridge.
(the race condition lights are still manually operated, but will be controlled later by some other means)
Pics of final product (race condition lights off, footlights and downlights on):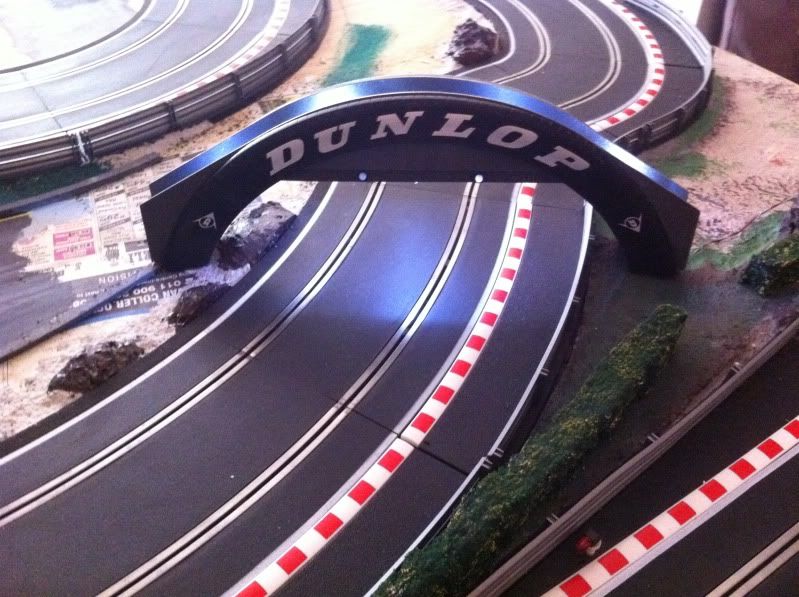 Red race condition lights on: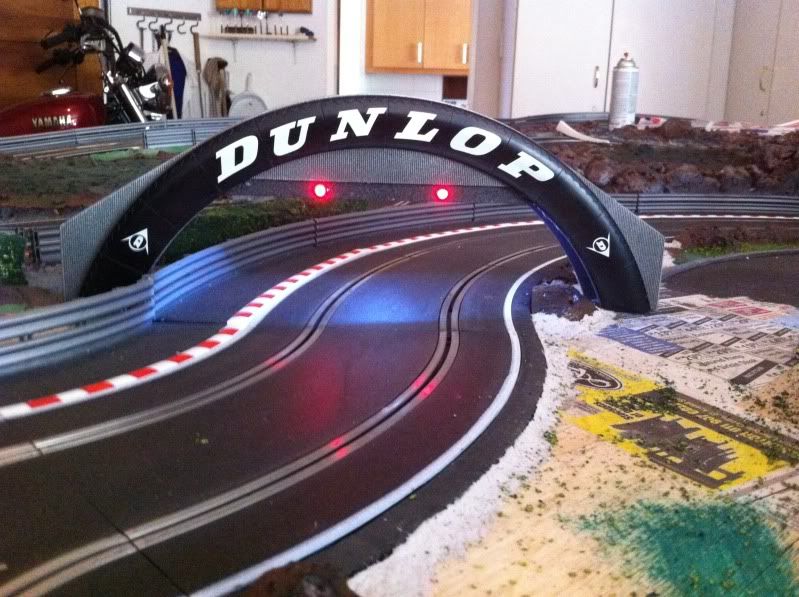 Green lights on:
Footlights: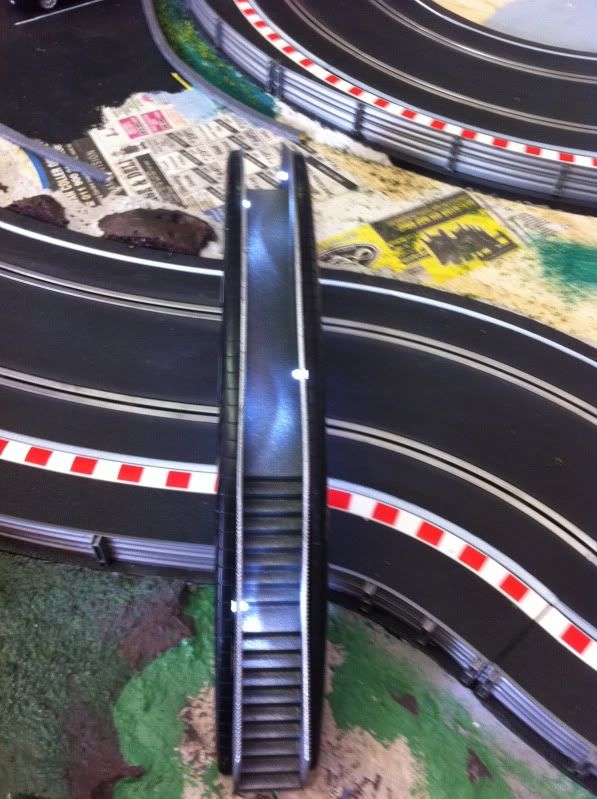 Under the bridge showing the "flourescent tube" (I'm not a very neat cable layer!)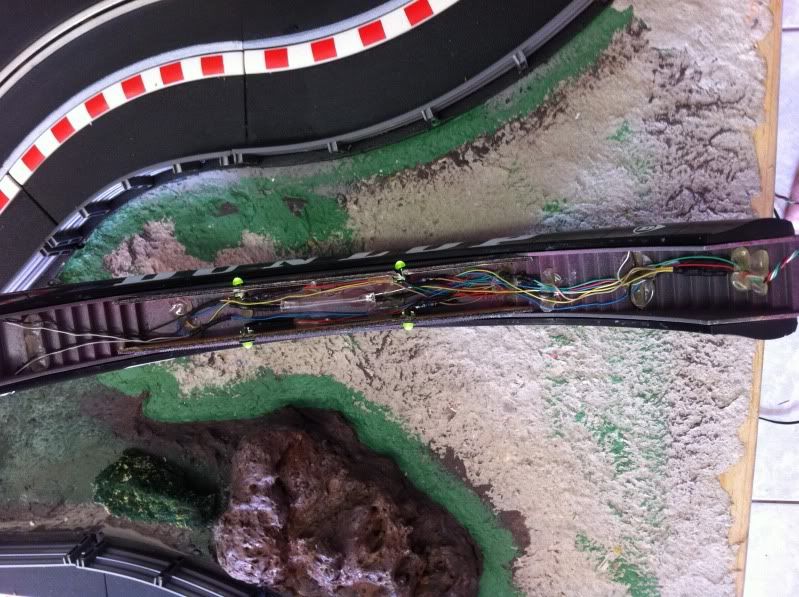 Enjoy!