Discussion Starter
·
#1
·
I recently picked up two cards of "American Line" wheel/tire combos on ebay, since they looked like silicone, and nobody else was interested....
Just received them and one especially is very interesting: brand new Classic Specials, but the material really does seem to be some kind of silicone! Although it could also be a very think silicone layer that's also peeling off - perhaps you can see it in this photo. I didn't think Classic made anything silicone, but these are definitely Classic. What car were these for, were they originally that golden tint? And wasn't American Line a company that sold remaindered stuff?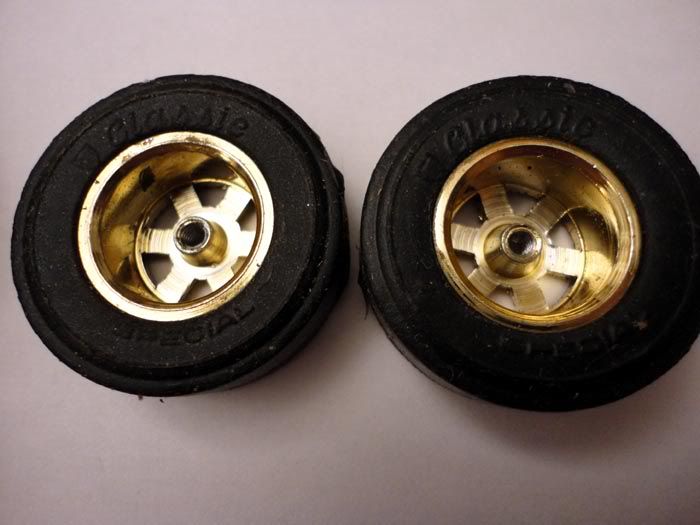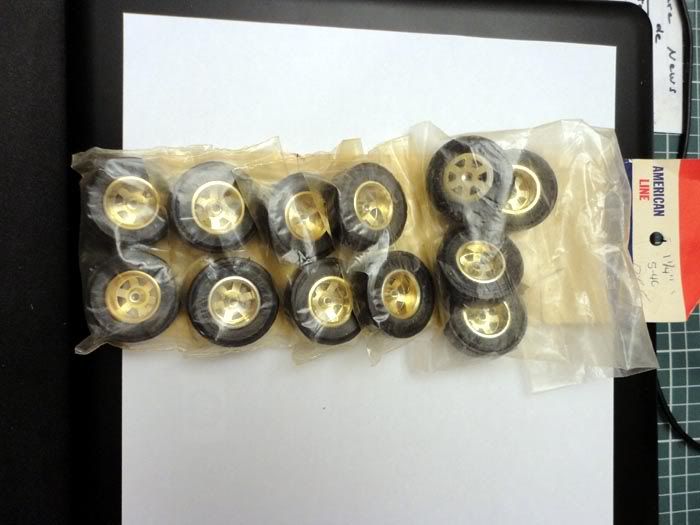 Got a card of these along with the Classics - seem to be sil-coated spongies, no marks, also 5/40 thread, but there are two set screws in each bag! As you can see the silicone surface is a bit rough... any ideas?
Don