Discussion Starter
·
#1
·
Hi, I recently came across this nice VIP Stock car with red body and yellow roof: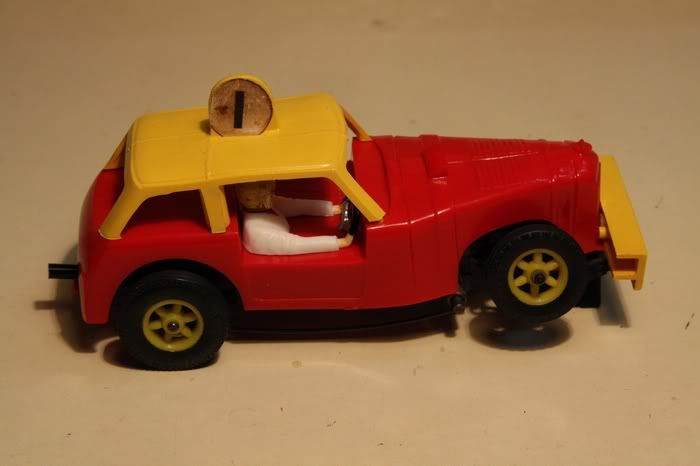 It came with which seems to be its mate in a set, with yellow body but white roof and bumper, instead of the expected yellow ones: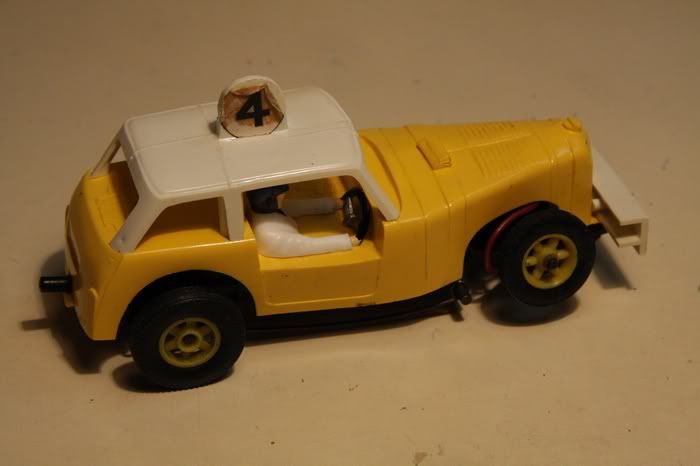 I can't remember seeing a white roof on one of these cars, and have found no reference to a such after some search including Malcom Parker's webpage. Anyway, I have been never too concerned with colours, so probably some of you know far better, and may report if some other white roof has already been seen on one of these cars. Unfortunately, the car is in poor condition,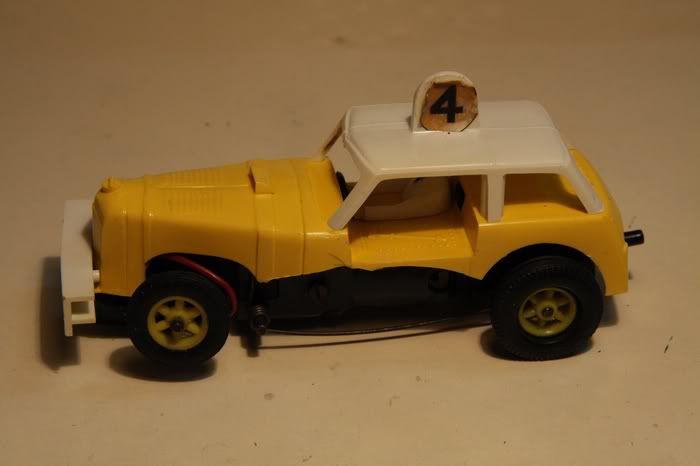 but some of the melted pins holding its body and roof together are still intact, so the white roof seems to have been originally fitted to the yellow body.
Same question applies to this white second-series MG.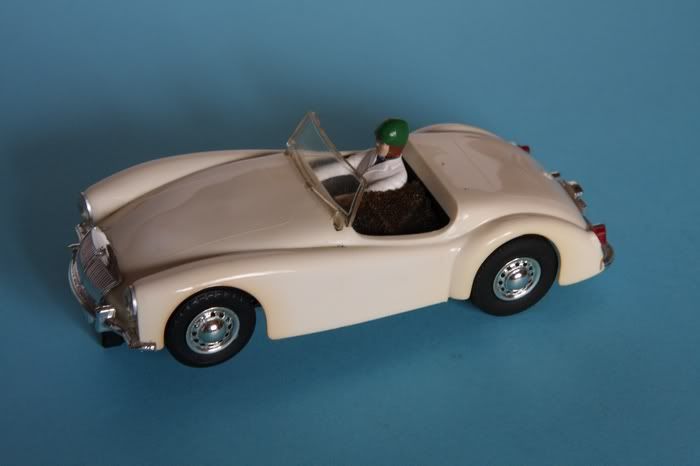 According Malcom Parker's webpage, only early first-series cars (sidewinders) were injected in white. Although it has the ends of the chassis support broken, the body doesn't seem to be a modified first-series one, in particular it has the three holes for the windscreen and they seem to be fully original.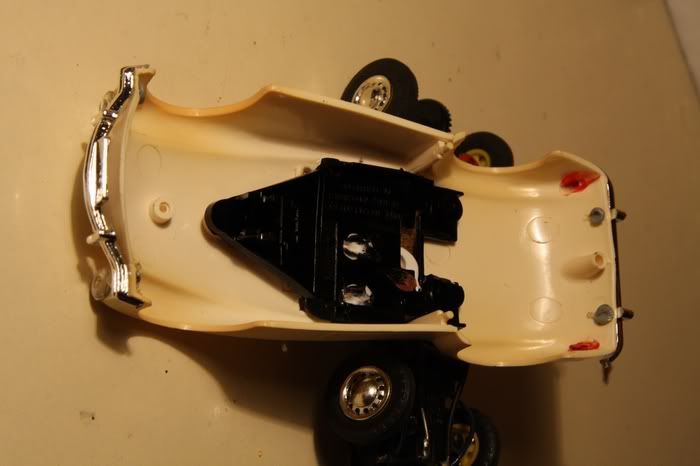 I will appreciate any information. Thanks, Eduardo