The Porsches look great Aki! I'm still a long way from that. I think 2 of my Porsches don't get repainted because they have a nice patina.
The Artin F1 is almost ready. Clear coat is still missing. I also had to make some experiences again: Clear coat, for example, is not always compatible with decals... As a result, I then had to repair a few things regarding the decals.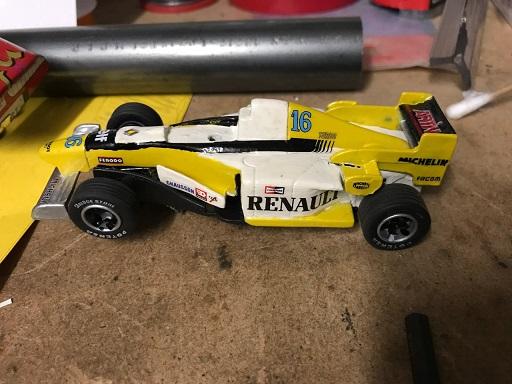 The fin of one of the three Porsches has now been repaired. Still needs to be sanded into shape. This Porsche will be completely repainted and also gets different decals. I couldn't find the original ones.