Discussion Starter
·
#1
·
hi all, picked up a few things locally on impulse yesterday
(i have a bad habit now of 'buying for others' when i see
interesting odds and ends)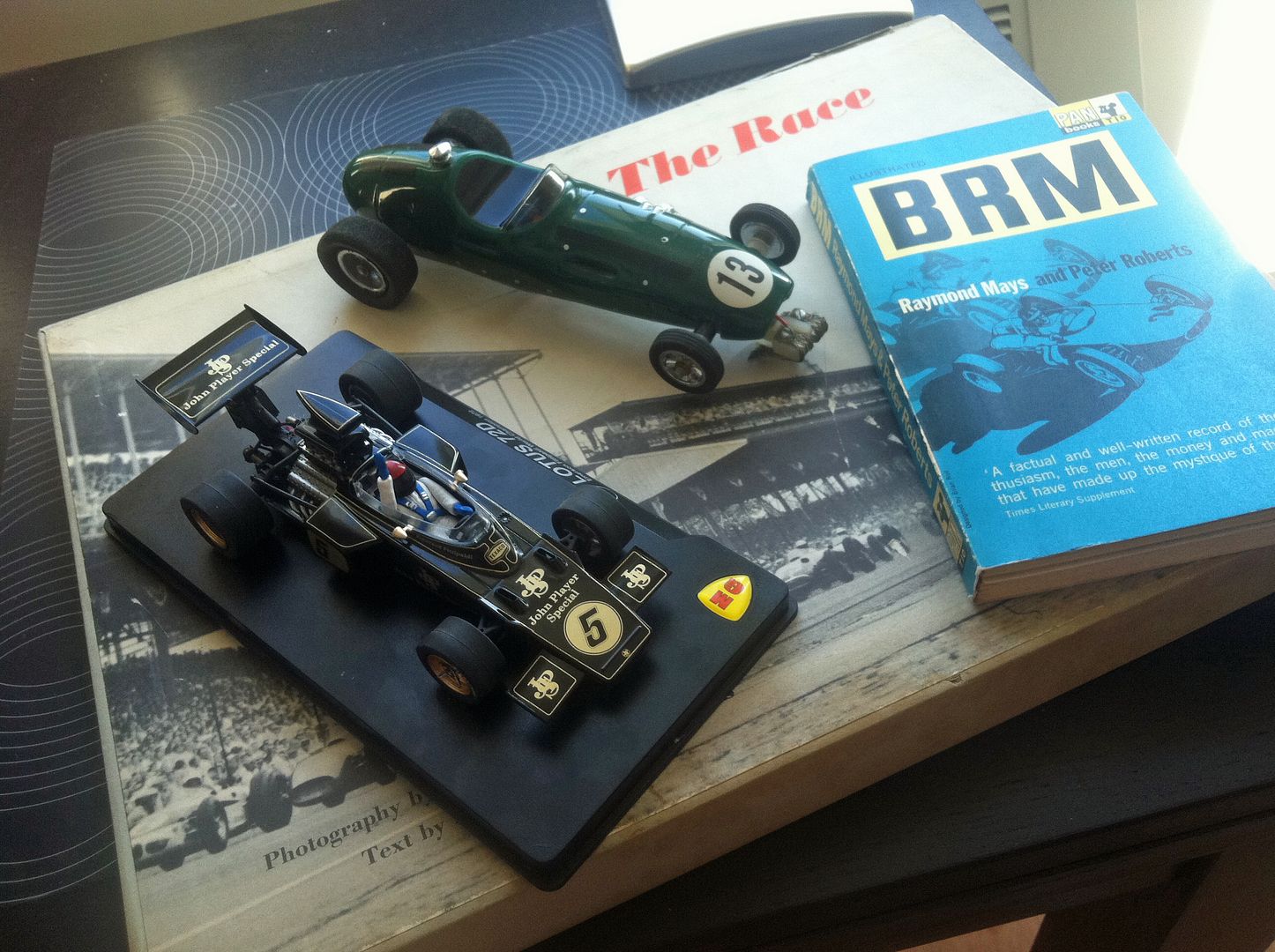 the brm book is for one of our local slotforum members who
has become a good friend and whom i hassle a bit too often
with ebay assistance when sellers don't like us Canadians
the other book was one i had never heard of or seen before -
from 1958, a very high quality and fantastic book on 'the race'
(indianapolis 500) - which i admit i for some reason have never
had an interest in - but with its great slip cover box, unique binding
(it is cerlox bound to highest quality??) and its beautiful black and
white photos ... my passion for older auto literature won over,
and i am now learning more of 'the race', its cars etc, very neat
but on to the topic at hand - i also picked up a few slot cars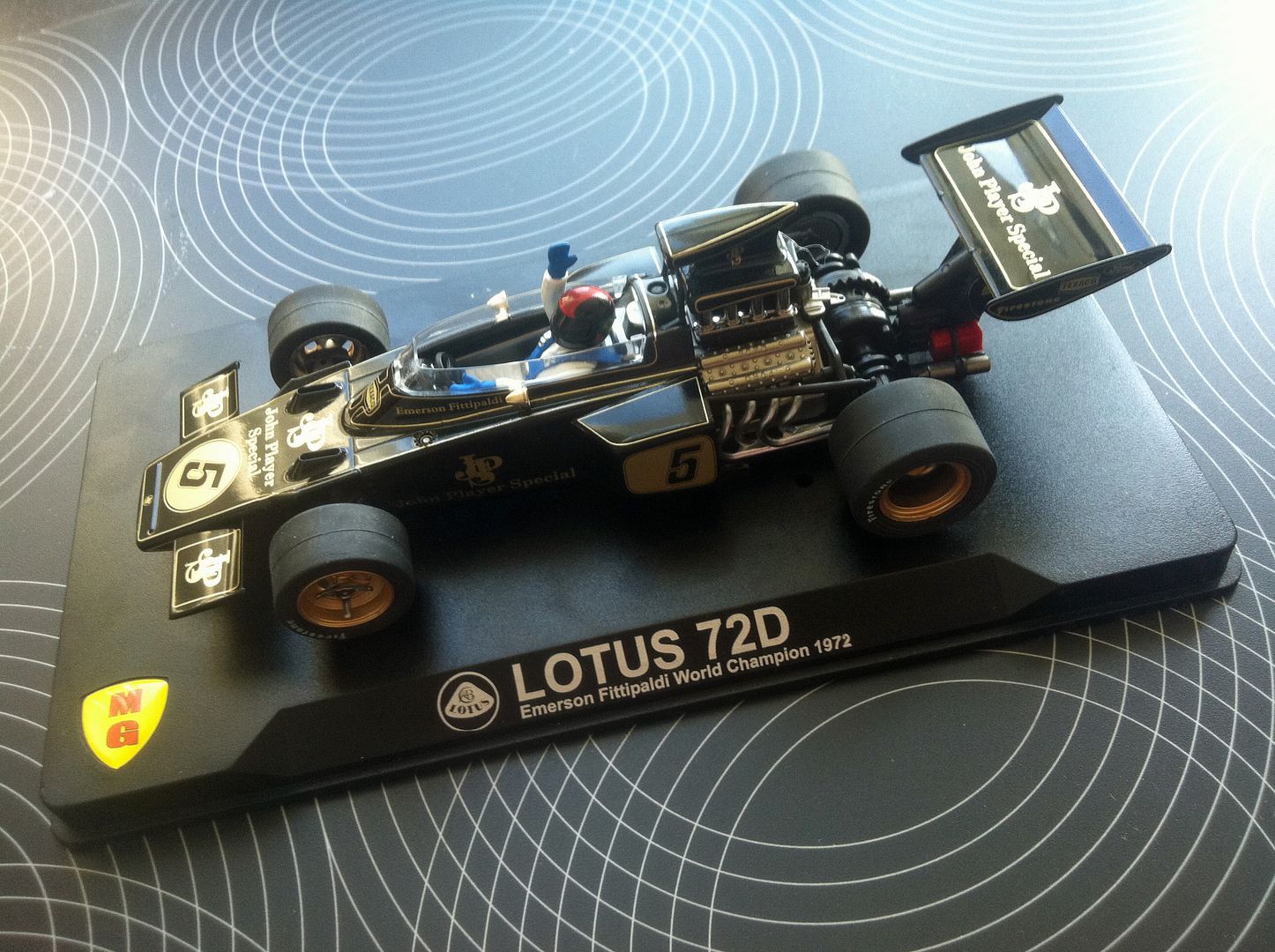 fiddly sucker #1 rebuilt with much cursing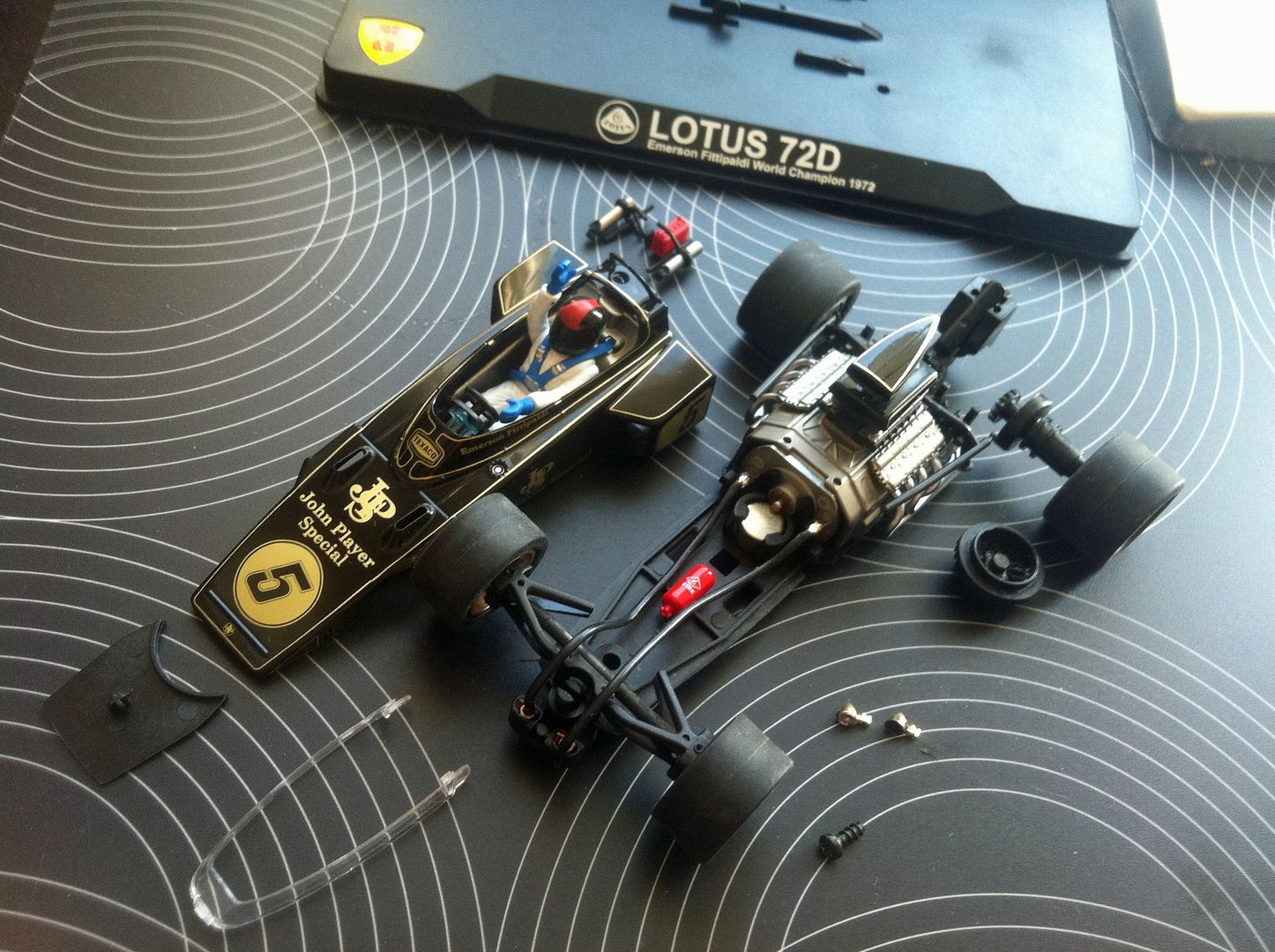 fiddly sucker #2 no more patience so will stay in parts!
the mg vanquish john players specials - i simply took because they
were $16 each - i had the intent of gutting them for parts or using them
as 'thank you gifts' for a couple of other kind friends ... there were
two and i did not realize until i got home that a few bits were missing
from each!!! just like 'the race' i strangely lose interest in autos and autosport
after about 1970, but the flat nose on these, the fact i knew nothing of mg vanquish
and their level of detail got the better of me (i went on the internet to
try and learn more of mg models .. and saw on ebay that one of these just sold
for over $300 dollars
- seriously ?? i paid that for a cox 2e .. but this? to each their own
i suppose ... but why ??? - so i guess a few missing bits at $16 is ok - luckily
the two kits had all the bits to make one complete car and almost one complete
spare (the front and rear spoilers are missing - and a chip in windshield on second)
can someone tell me - what year did this one come out - 2009? earlier or later??
i can say it was one of the fiddliest cars i have ever handled !!! i was up for 3 hrs trying
to rebuild its goofy rear differential and fit all the bits!!! yikes!!! but i do think it was a
nice effort as far as a slot offering goes
enough of the back story - the other car that i found interesting (because of its simplicity)
was the 1/24 (? i think) cooper (? i think) - again for $16 i picked it up as a possible
thank-you gift - but would like to know more of it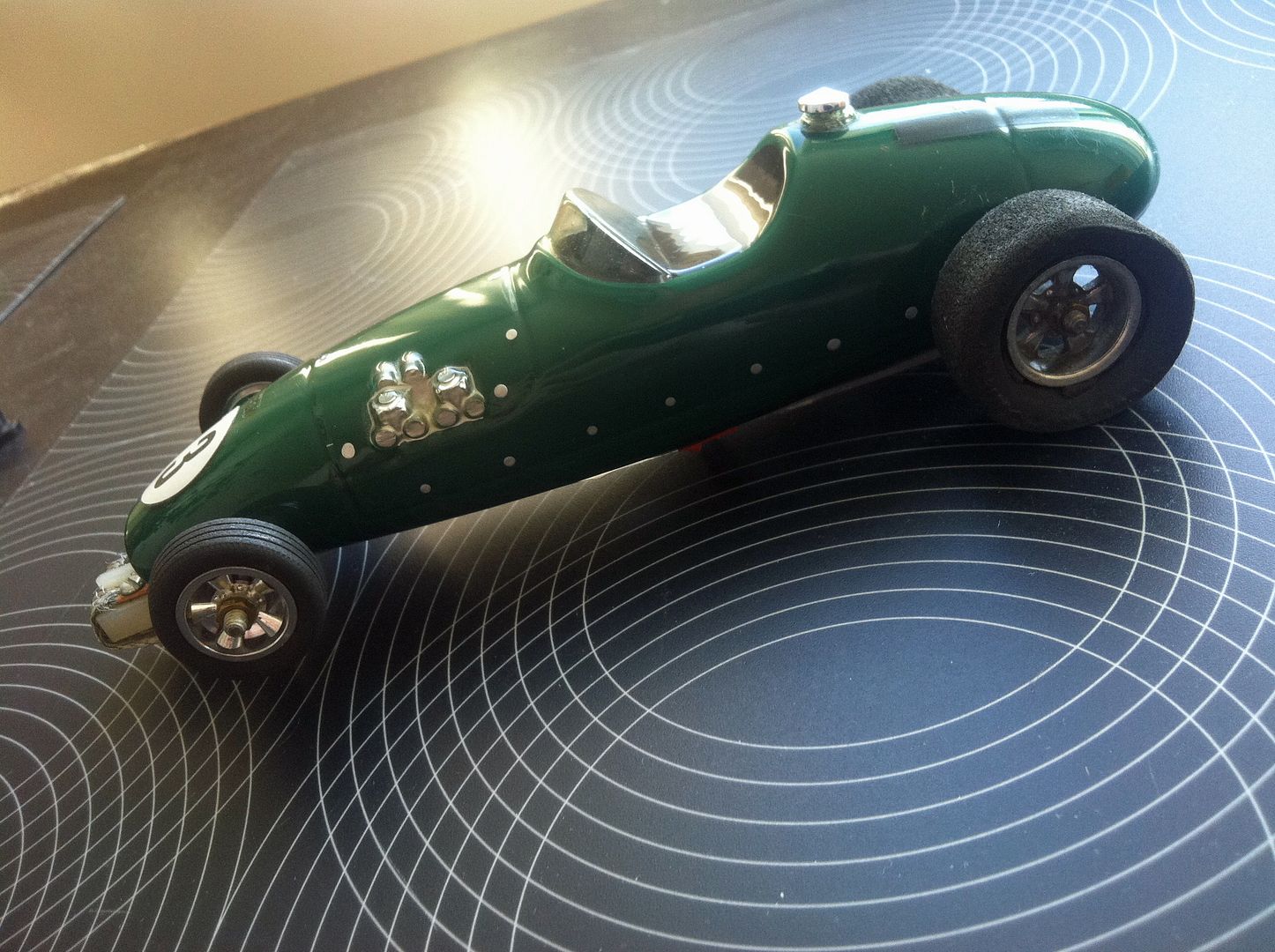 is it a cooper? what model year? is it a lancer shell or other? what kind of chassis and motor
are those - the BIG blue motor is neat with the brass disc on front - what brand guide flag?
the foam tires have plenty of character but i like the wheels - particularly the rears - fronts might
be strombecker - but who did the nice rear wheels??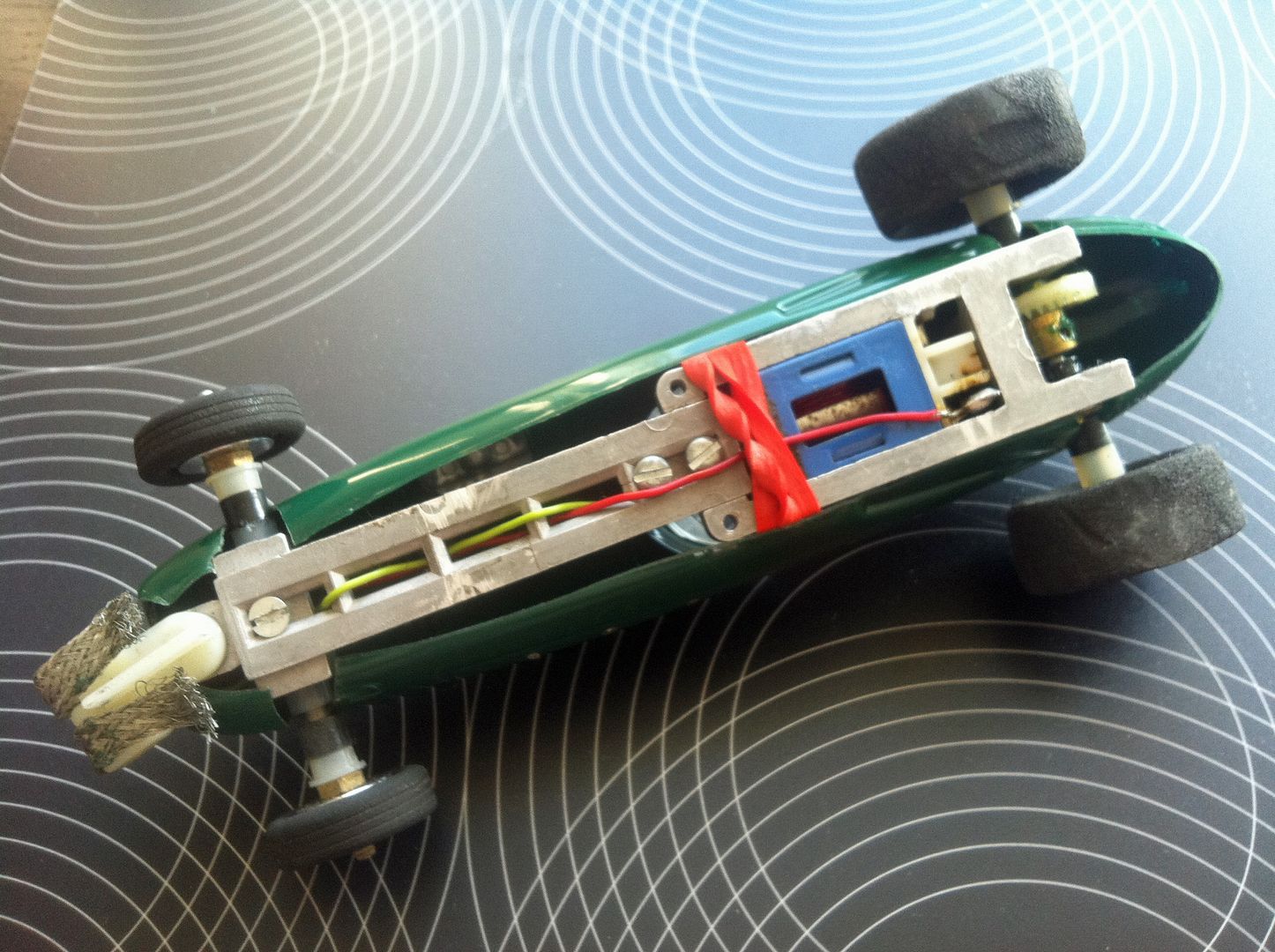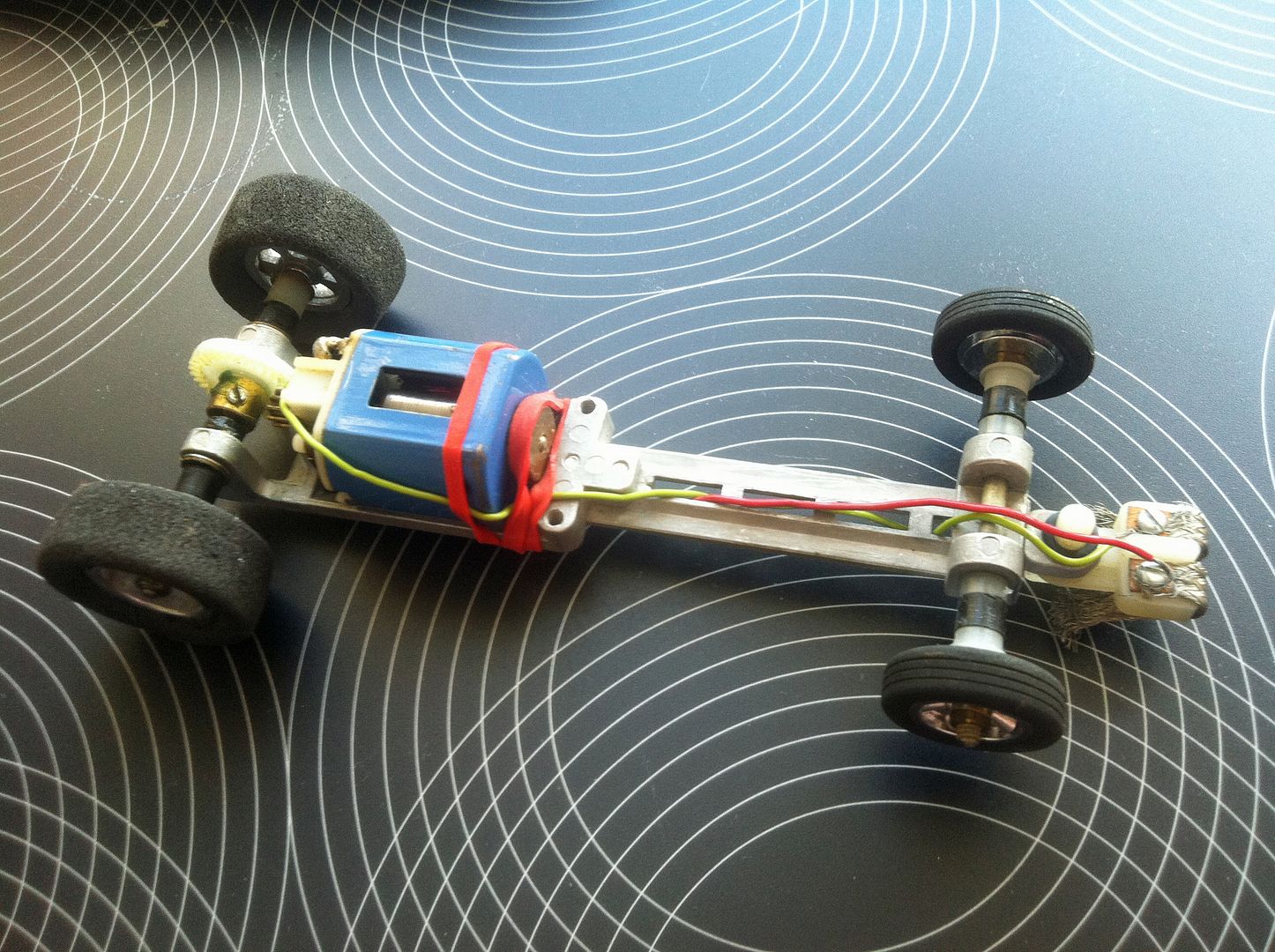 anyhow many of you will surely recognize the parts easily so please school me on what we
have here - i assume it is vintage? but really don't know how old either - nothing of value but
has a nice charm to it and we couldn't leave it behind could we!!
any info much appreciated - sorry for the long ramble -
cheers, Ron