I can't remember the last time we had snow in Sunny Southend on Sea.
This picture was taken on New Years Eve 1979. We were driving back from lunch in a country pub, we had set out in fairly clear weather and while in the pub for about two hours it started to snow heavily, on the approach to this village on the way home we came across this police mini stuck in a drift.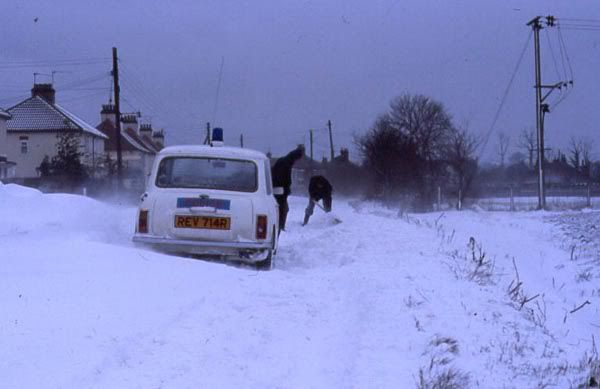 It's me shovelling the snow in front of the police car, I had a spade in the boot - he hadn't - with the policeman watching me! If I hadn't I wouldn't have got anywhere with his car blocking my car in.
We don't get winters in the South like this anymore.
David