OK, so you may remember the
Pitlane issues I had been having
. The third iteration ended up working some of the time, but still not ideal. Anyway, on a separate note I ordered a couple of CLCs to create a racing line lane change....did that this evening and it works great! But I do have one spare sensor piece (the half straight that comes with the CLC). My plan was to replace the sensor in the PLG with the sensor in CLC track, and it seemed easiest to me to just splice the PLG sensor wires (red and green) into the CLC sensor straight. I added a couple of extensions to the PLG wiring - two black wires on connectors 2 and 3 from left to right below (don't ask my why, but the image is upside down - connector 2 is next to the red wire):
But alas, when I took the CLC sensor straight apart, the little "headphone jack" plug contains three wires (red, white, and black).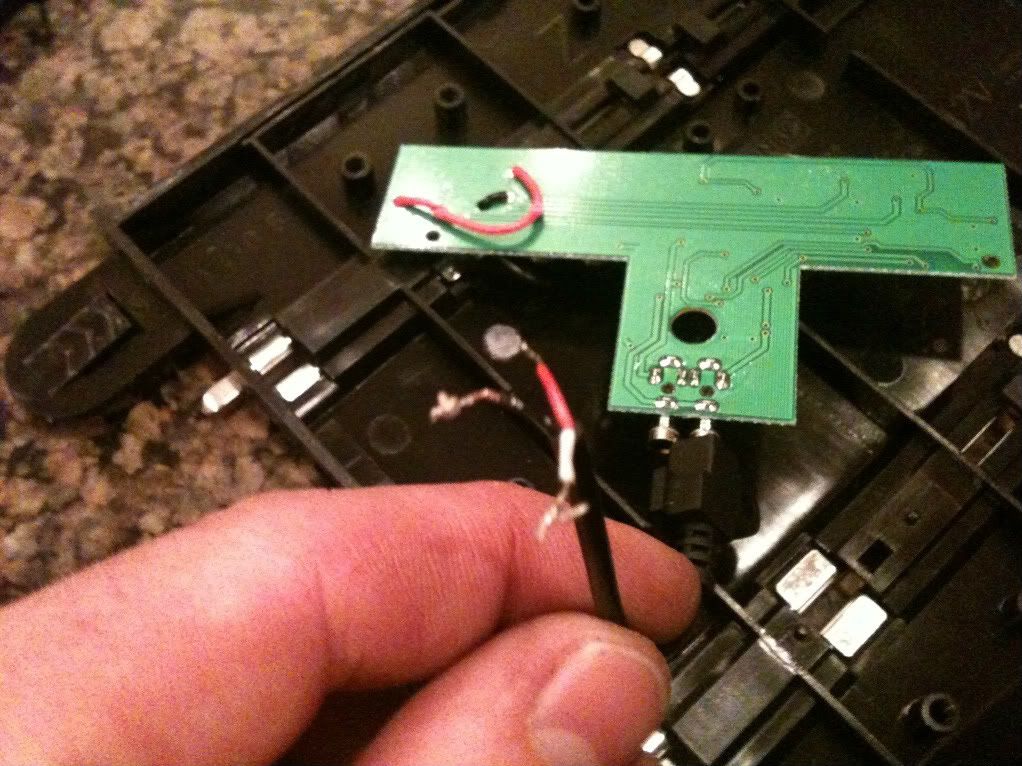 I tried a couple of random connections (red to red, white to white), but life isn't that simple
I don't have access to a multimeter and am a bit (ok, a lot) nervous of hacking the sensor straight board.
Anyway, questions.
1. The CLC sensor straight has TWO little headphone jacks - presumably this is a standard piece that can be used with either LH or RH CLCs. There appear to be two LED sensors on the board also. Is this correct?
2. To get a single LED sensor in the CLC sensor straight, what wires in the "headphone jack" (i.e., red, white, black) need to be connected to what in the PLG?
3. Given there are two LED sensors, could one connect then together to have two possible pitlane sensors? If so, what wiring is needed?
4. Which connectors in the PLG do the red and green wires to the original PLG LED sensor connect to? Yes, I forgot to note the original configuration. I know it's to connectors 2 and 3 from left to right above, but does red go to 2 (the one with the white wire also) or to 3? Yes, feel like a dumbass....
Thanks!
Steve