Discussion Starter
·
#1
·
Gday all.
Progress has been rather slow with the scenery.Im finding it pretty hard to put the controller down and get stuck into it.
While the snow look was ok(as seen in this post
Woods good **9 photos**
) i thought a bit of colour might look better.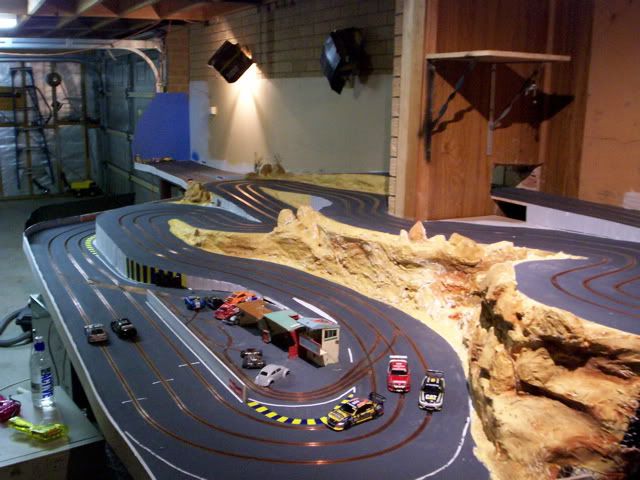 Im going with a sandstone/desert type of landscape.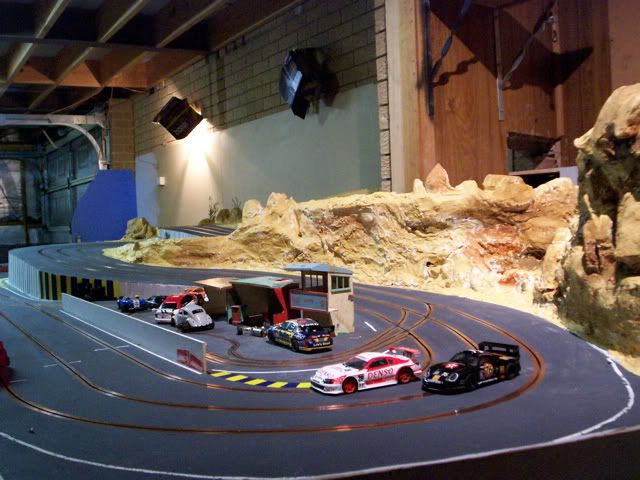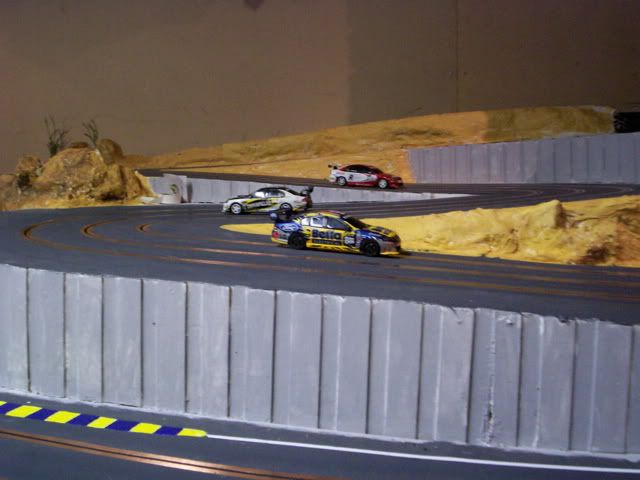 a bit more dry brushing required here and i have to mix up a better colour for the concrete walls
bit of sky added up the back there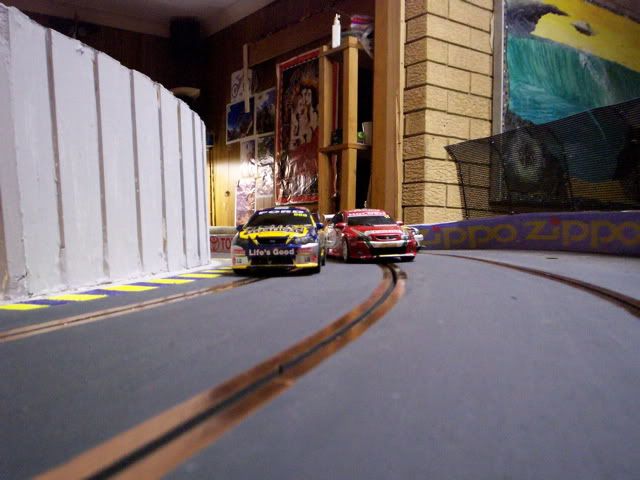 catch fencing went up pretty quick as first drive on the track with FLY Gt1 porsche ended with it going over the fence here on to garage floor, ahhhhhhhhhhhh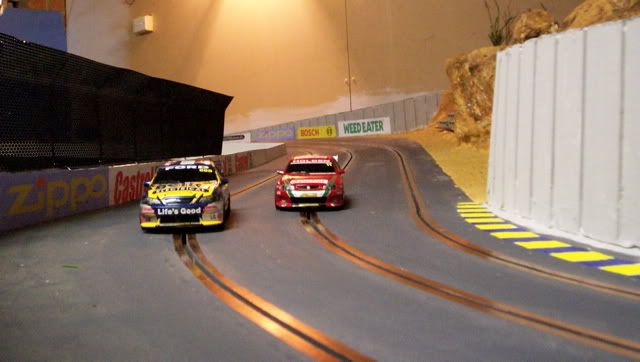 reverse view of previous photo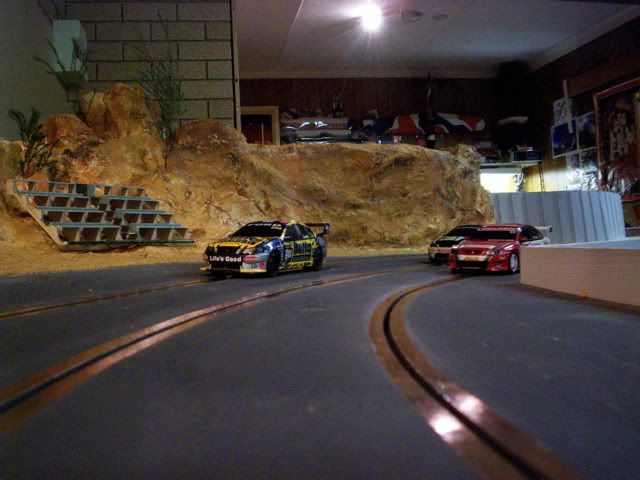 added some bits of grenery from the garden and an old broken scaley grandstand just to get some ideas
Thats all for now.
Next task will be the mountain around the brick wall , so will post more piccie when thats done.
Cheers all
Clive.