This definitely falls under the category of bomb hit, and I tidied up before taking the pic………..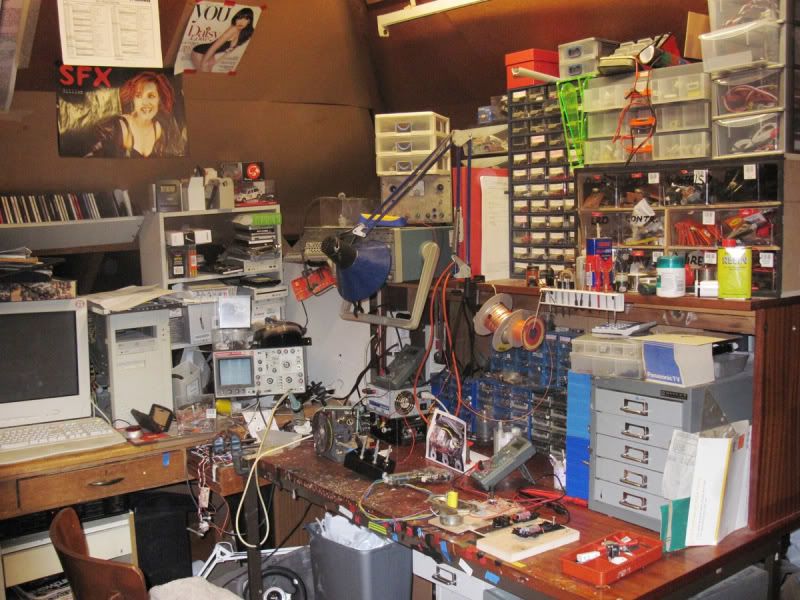 My work bench in the loft, note recycling of Ninco cases, and other storage mediums utilised skyhooks heading towards the ceiling.
On the bench is the Dyno, tyre sander and ultrasonic motor cleaner, not in picture is the pyramid for hotting up motors powered by the fusion reactor based on an old microwave oven unit and the controlling PC (Club mythology) .
Looking at the bench cleanness of some of the previous posts, my bench top is a liberal mix of drill craters, resin, hot melt glue dobs, solder splashes and some unidentifiable blobs, possibly curry.
Around the ceiling are various inspirational posters, and the club racing itinerary.
Currently in production on the bench is the latest 'Club' controller, which I am just completing for a fellow club member and out of shot but shown below is the SIOOB Mazda in preparation for the November GT Raceways meeting.
(SI kit airbrushed in bright yellow with tearproof rear spoiler otherwise stock).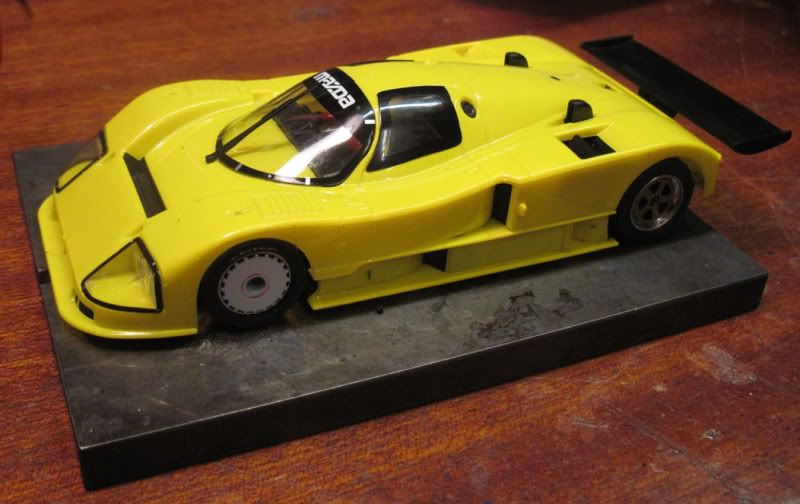 Here is the test track (Carrera, to the left in the bench pic) complete with Dale Farm scenery, which runs out into the eaves of the roof at each end, and is a complete pig to get a decent pic of due to the location.