·
WRP World Champ 2015/2016
Hello folks,here are the results from 23rd February (I'll copy the January results from the other thread,next week).
A great evenings entertainment with Phil laying on the stages of Pembrey, Killarney, 3 seasons, Aberstone and Deadman's Gulch. We are really lucky to have so many talented builders providing such diverse and exciting stages to run.
Good to see the Birchmore's back again and looked like they both enjoyed a fun evening's rally.
Craig is starting to enjoy his rallying, with Steve coming along under sufferance, but enjoying it too without admitting so! I think it was just Craig's excuse to show his new 1:1 off ;o)
As you can see, the Big H and Seb are setting up for a right royal battle in the Junior championship, Reese will have a bit of catching up to do.
The timecards: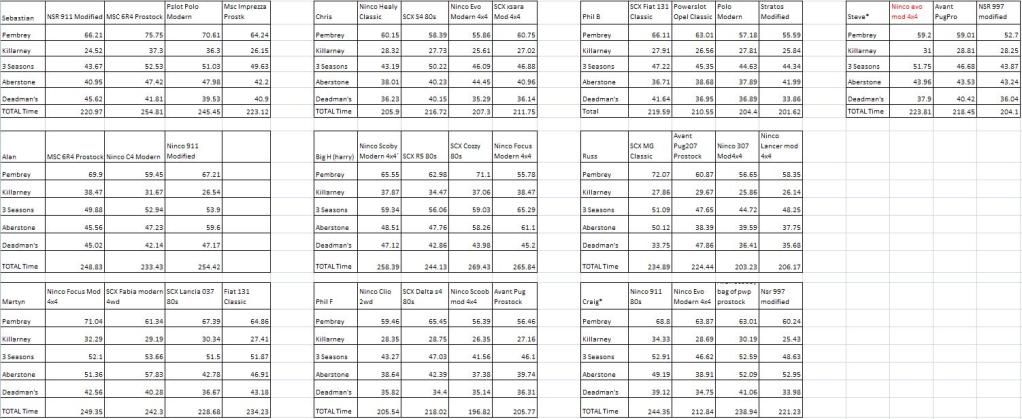 With the results sheet: